LSystemsPro — крупнейший дистрибьютор оборудования для шоу-бизнеса в Армении и Арцахе. Мы представляем на рынке весь спектр оборудования в области светодизайна, видео и профессионального аудио.
Дистрибьюторский портфель LSystemsPro включает 28 эксклюзивных брендов и более 30 торговых марок.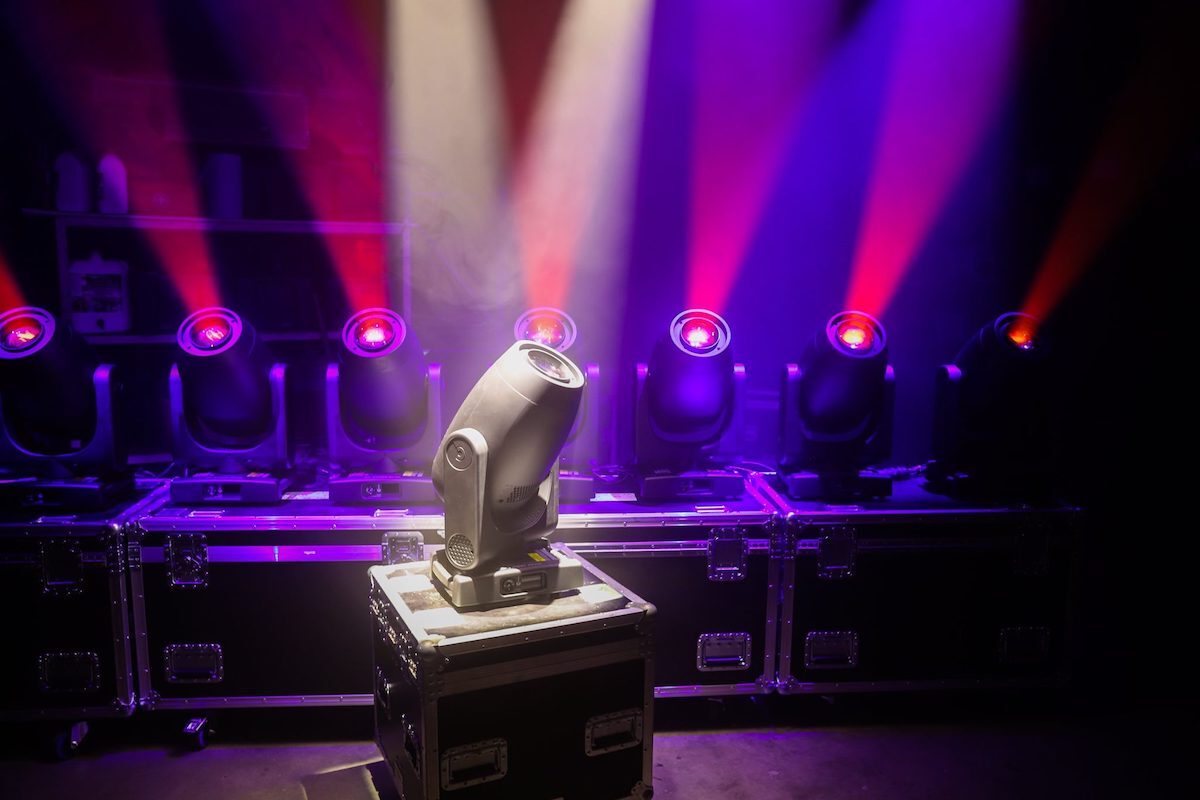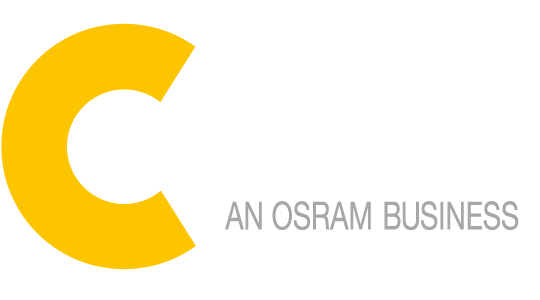 Clay Paky, part of the OSRAM group, is a world level reference brand in the sector of professional lighting systems. The wide range of Clay Paky products includes moving body and moving mirror projectors, color-changers, followspots, projectors for architectural lighting and various lighting effects.
They are known throughout the world as they have changed the way of putting on spectacular shows and continue to be first as regards the extraordinary performances, the imagination and variety of the effects, the precise focus, purity of the light beam and movement precision. Denon is a Japanese electronics company started in 1910 by Frederick Whitney Horn, an American entrepreneur. Denon produced the first cylinder audio media in Japan and players to play them. Decades later, Denon was involved in the early stages of development of digital audio technology, while specializing in the manufacture of high-fidelity professional and consumer audio equipment.
On March 1, 2017, Sound United LLC completed the acquisition of D+M Holdings.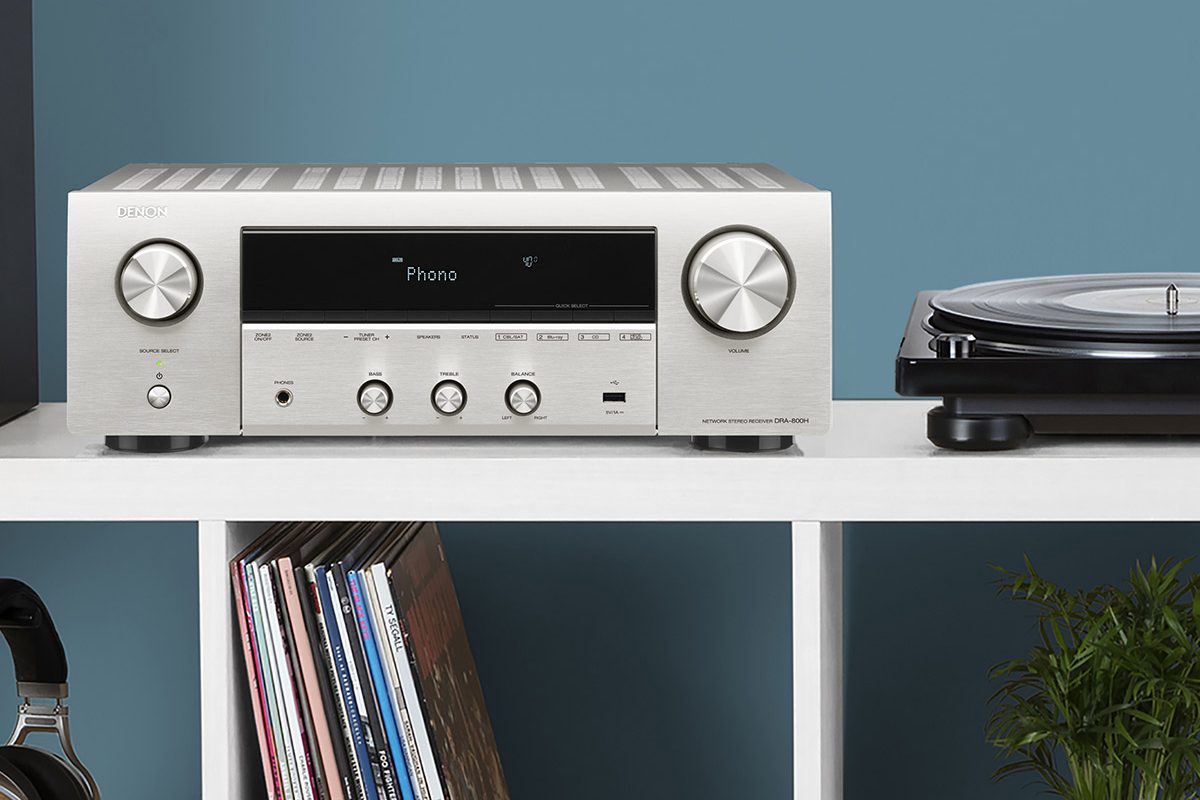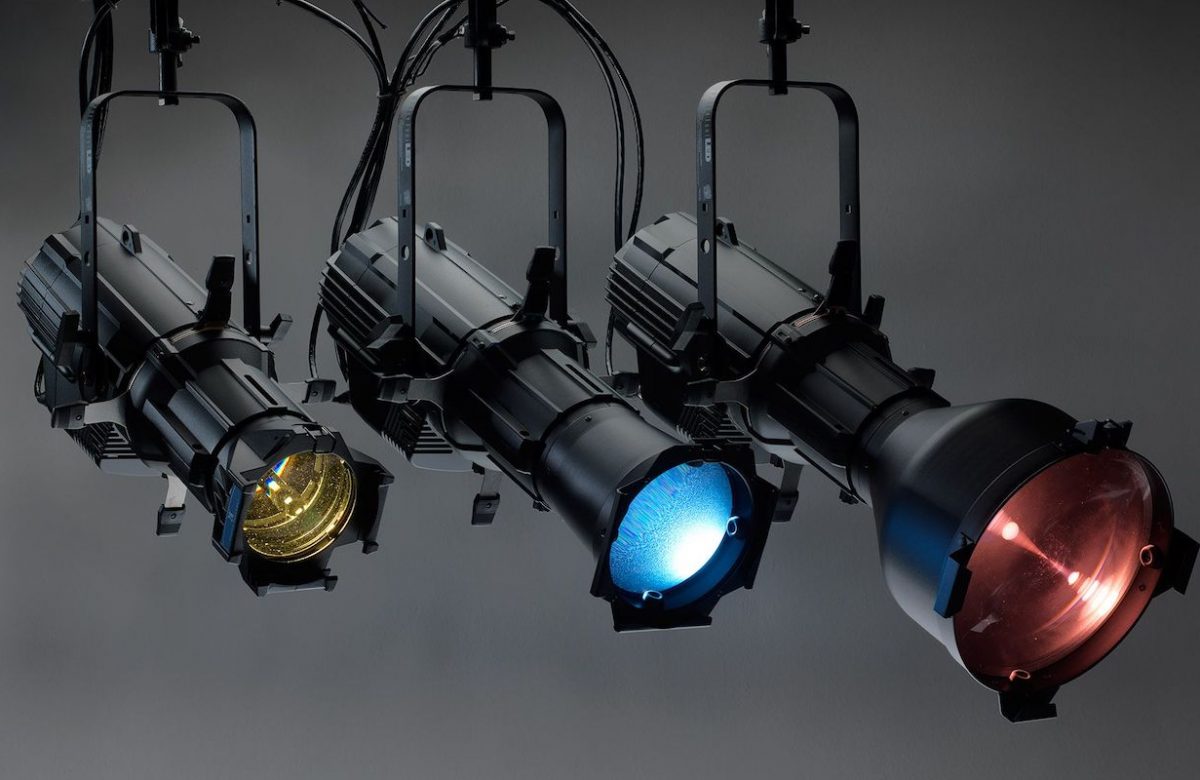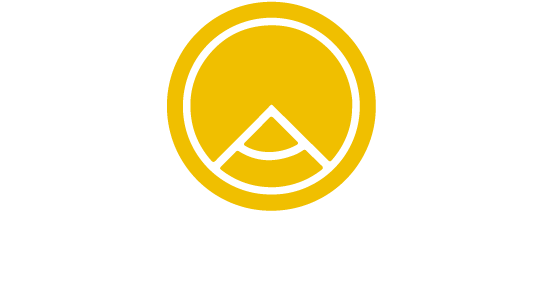 The Ayrton brand was born in 2001 out of a passionate collaboration between professionals in lighting, technology and industrial design.
Based near Paris, France, Ayrton has specialized in developing intelligent LED lighting solutions for the entertainment and the architecture industries.
Ayrton's R&D department boasts some of the finest experts in the fields of mechanical, electronic and software engineering.
From the moment of launch, Ayrton solutions almost instantly become the choice of lighting designers in television production, theatre and high-profile events.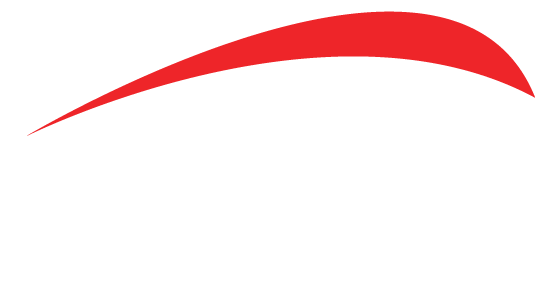 The Belgian company CAYMON specializes in the design and manufacture of switching solutions for AV equipment, as well as telecommunication cabinets, racks and mounts for audio equipment.
The unchanging principles that have become the standards of the CAYMON company since its inception:
• look ahead and anticipate global trends
• combine functionality with modern design
• to achieve the highest quality of equipment performance constantly develop and maintain a high level of satisfaction of both new and existing customers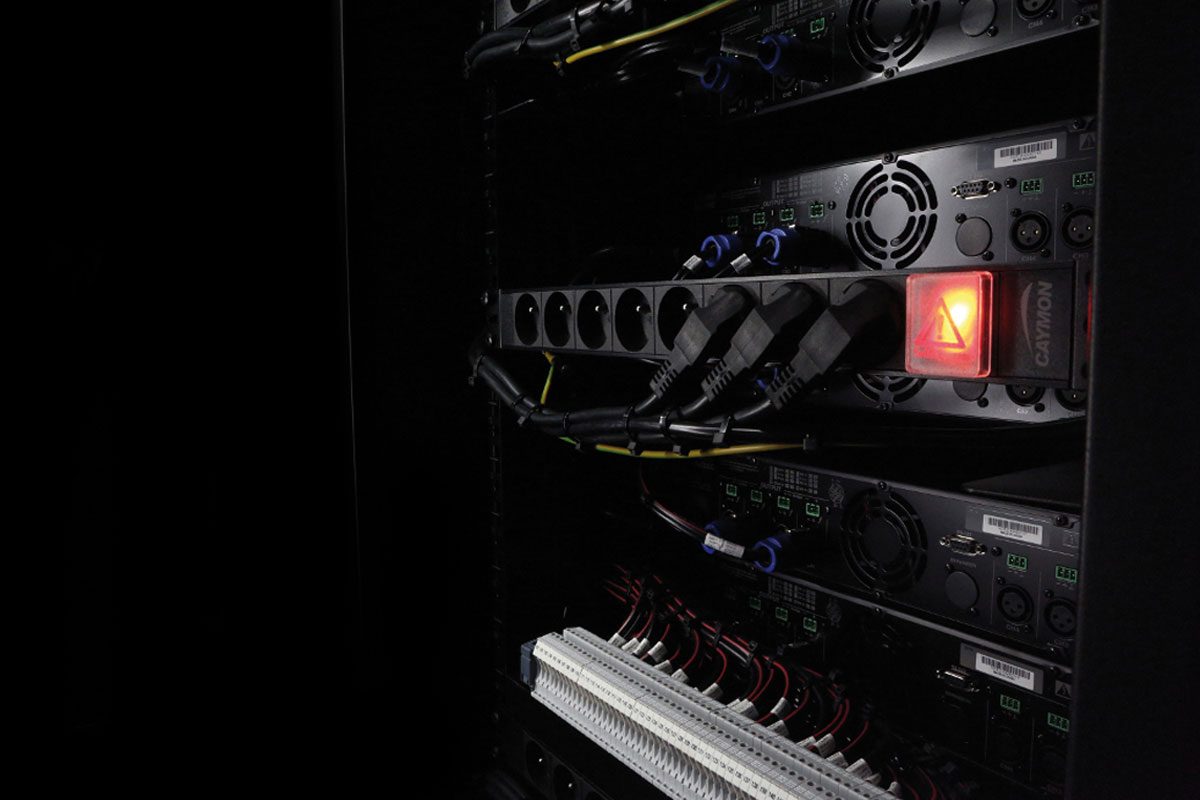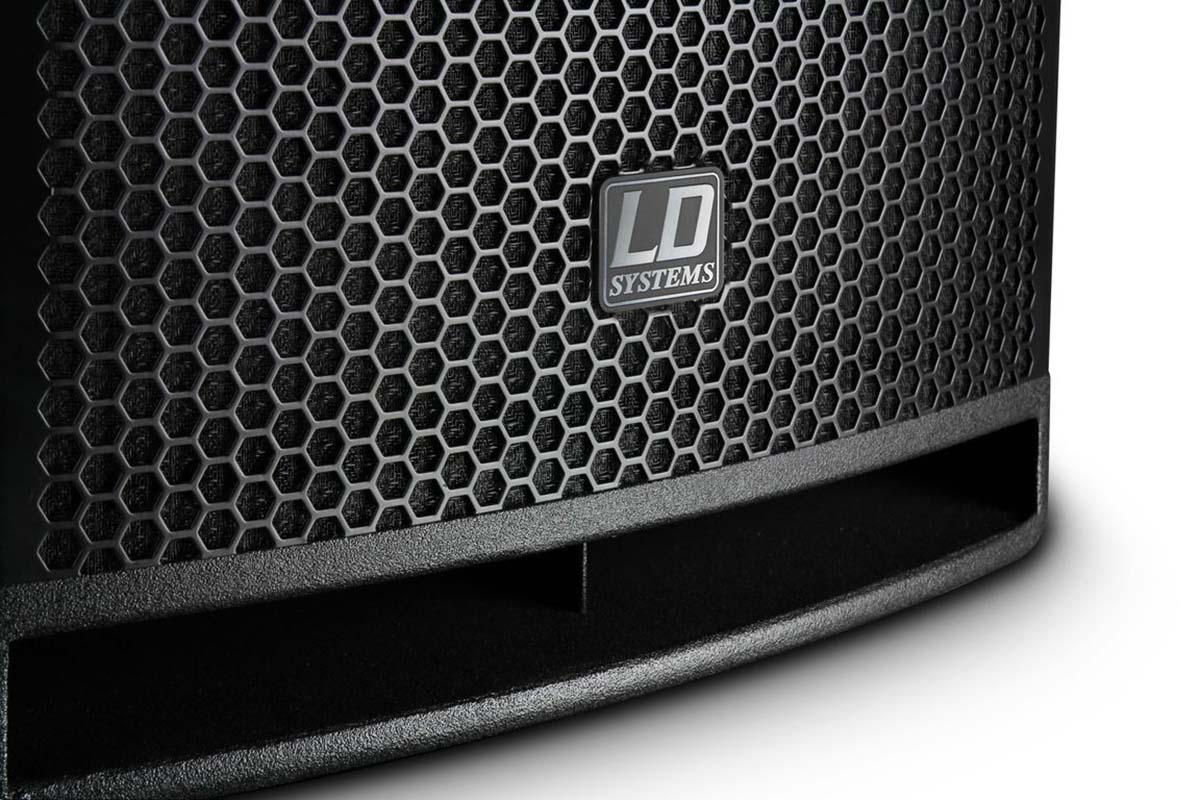 As a user, you are in good hands with LD Systems. Whether you are an event technician, system integrator, mobile DJ or musician — your needs are at the heart of every decision we make. LD Systems' professional audio product lines include innovative, high-performance PA systems, advanced speakers and subwoofers for live events, installations or battery-powered outdoor use. LD Systems wireless microphone and in-ear monitoring systems provide full freedom of movement and reliability for artists on stage and excellent speech intelligibility for speakers in conferences.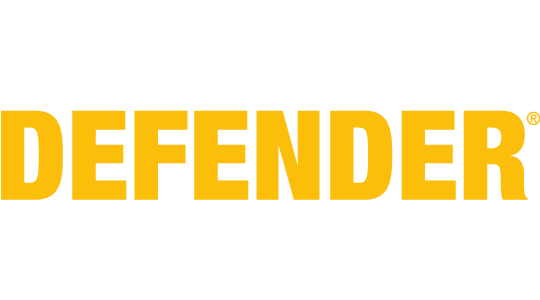 The DEFENDER® cable protector systems are a reliable safety solution wherever your working environment requires stable protection. They not only protect electrical cables and hoses against damage at building sites, events, street festivals or on film sets, they also prevent tripping accidents by passers-by, audiences and staff. Easy to install and made with highly durable, environmentally friendly materials, the modular DEFENDER® cable protector systems and accessories keep everything neat and safe.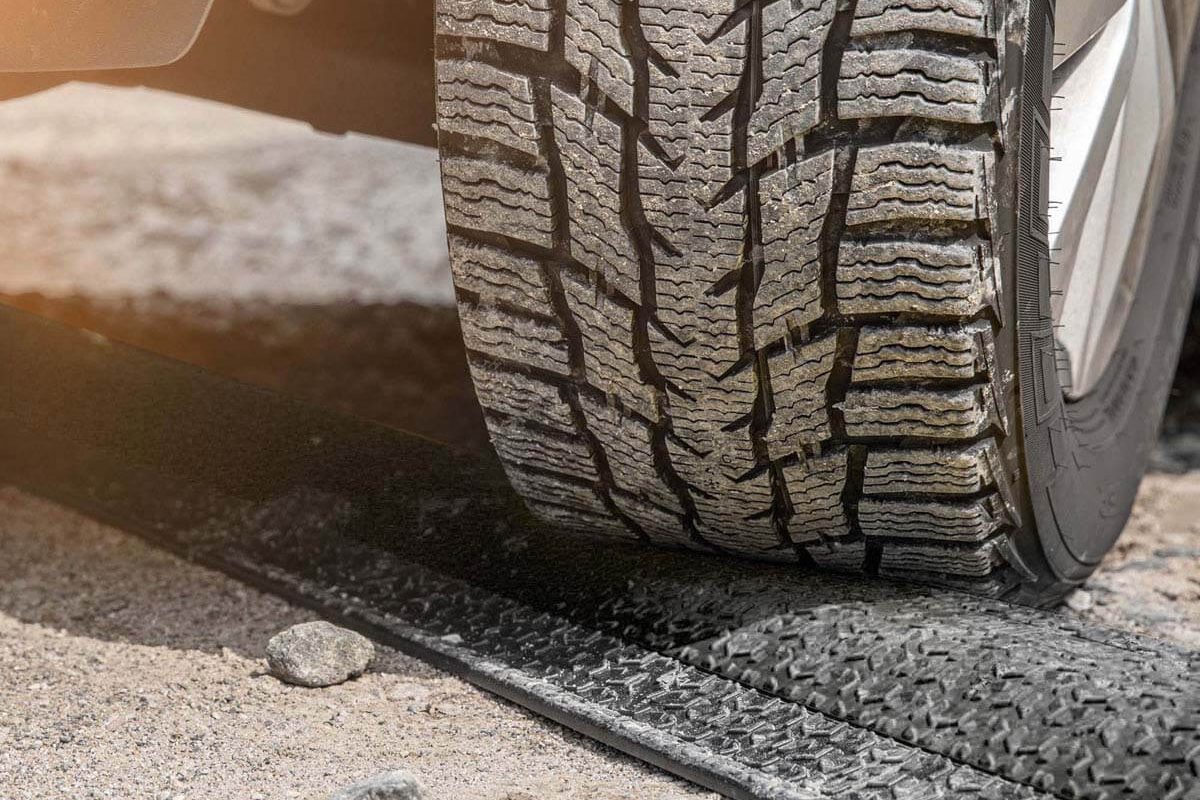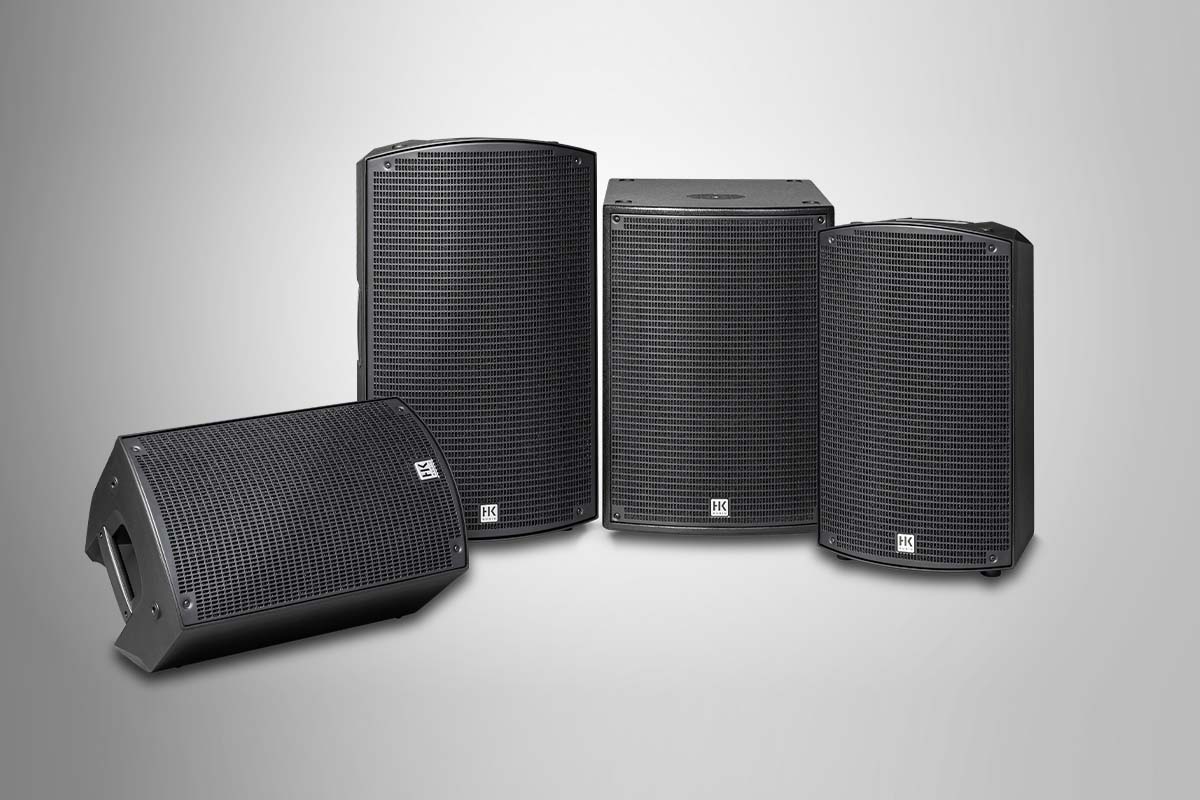 Over the course of the past twenty years, the name HK Audio® has become synonymous in Europe with live sound reinforcement systems of the highest quality. Made in Germany, these systems are the product of a lifelong passion and pursuit of a vision – the aspiration to deliver perfect sound.
Thanks to the efforts of our highly skilled and dedicated team of more than 200 people, HK Audio® has firmly established itself as one of the most distinguished names in professional sound reinforcement in Europe.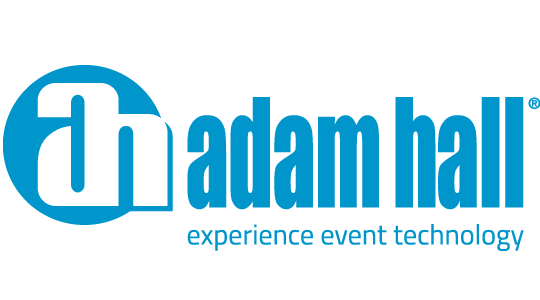 In 1975, Mr Adam Hall founded Adam Hall Ltd. in the English city of Southend-on-Sea (near London) as a manufacturer of high-quality, robust flight case fittings. Today, more than 40 years later, Adam Hall Group has developed into a global manufacturer and distributer, with comprehensive solutions for the event technology industry. As an international distribution company and service provider for more than 30 well-known brands, Adam Hall Group has been impressing its customers and business partners with its strong and sustainable concepts for decades.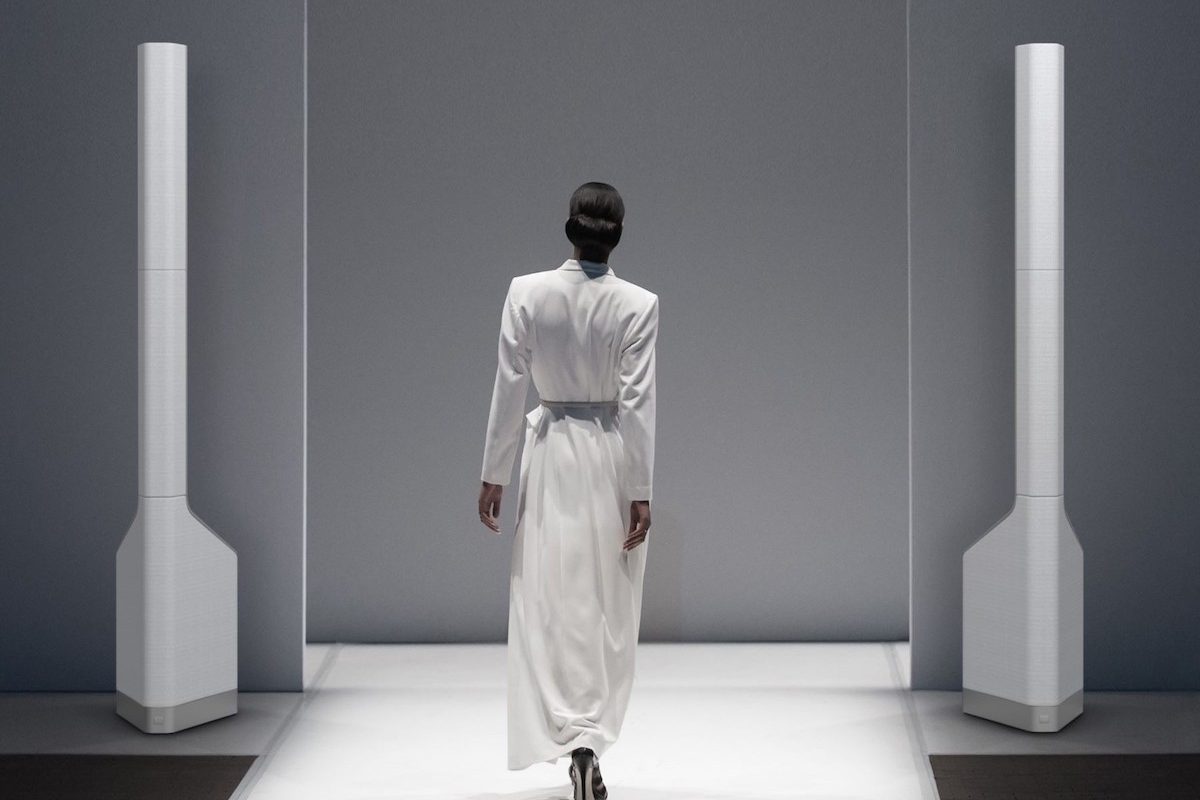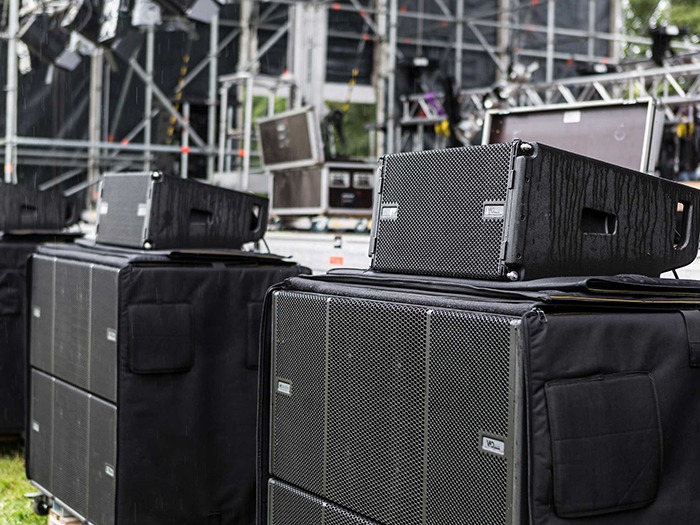 dBTechnologies (1990) is a brand owned by AEB Industriale s.r.l., an italian Company founded in 1974 in Bologna (Italy), which is part of the Pro Audio industry leader RCF Group, providing a strong know-how in the Professional Audio market. Its recent story begins in 2004 when Arturo Vicari, CEO of AEB Industriale s.r.l., acquired RCF and founded RCF Group, an international holding leader in design, production and marketing of products, systems and solutions for the public and private sound reinforcement.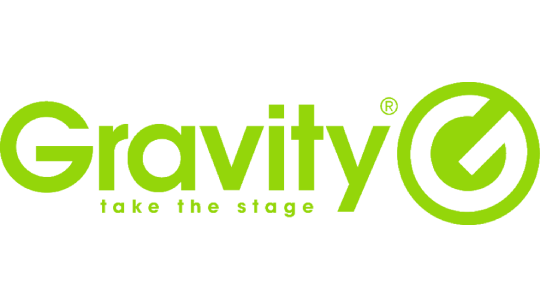 Whether you're a stage-man or a studio-hound, you know exactly what matters in a microphone-, speaker-, lighting- or instrument- stand: Stability, strength, durability, reliability and easy handling. Gravity® products are manufactured from the highest quality materials: super sturdy precision tubes, die-cast zinc and dual injection-moulded thermoplastic.
But the stands also need to look good. And this is where the perfect combination of simple functionality and good looks makes Gravity® stand out from the crowd.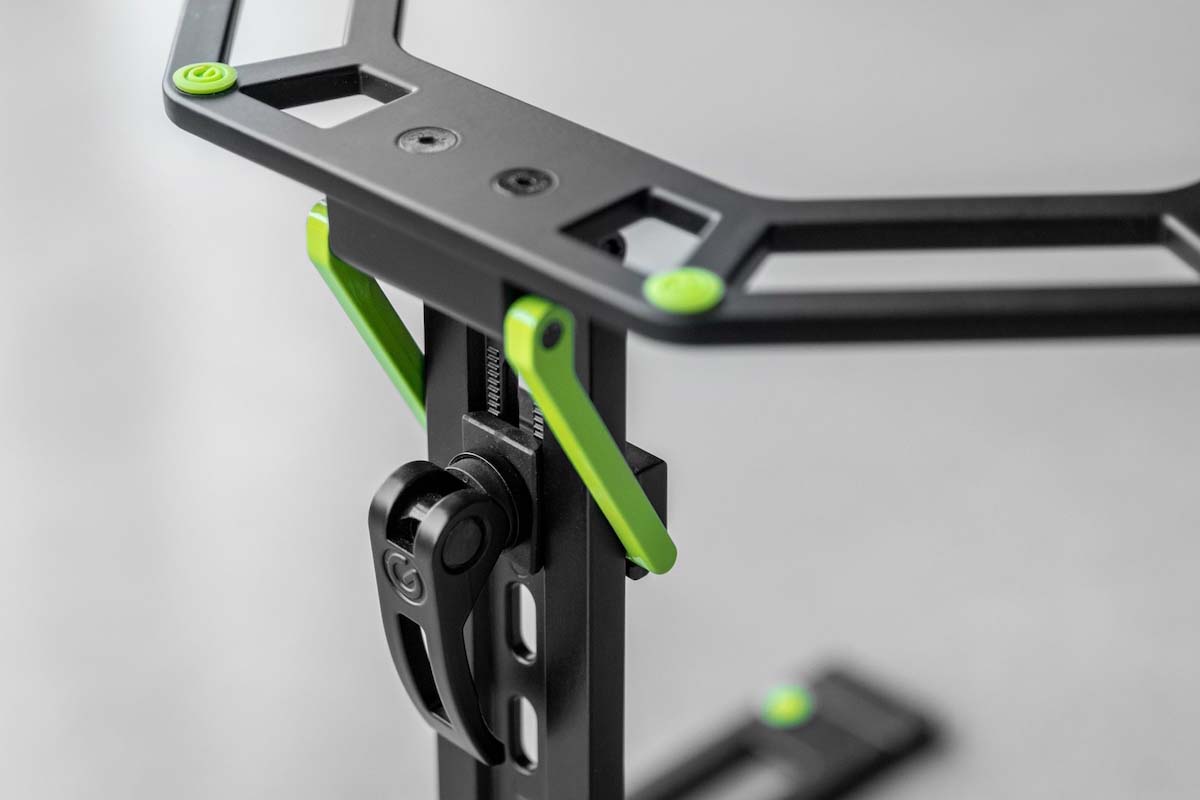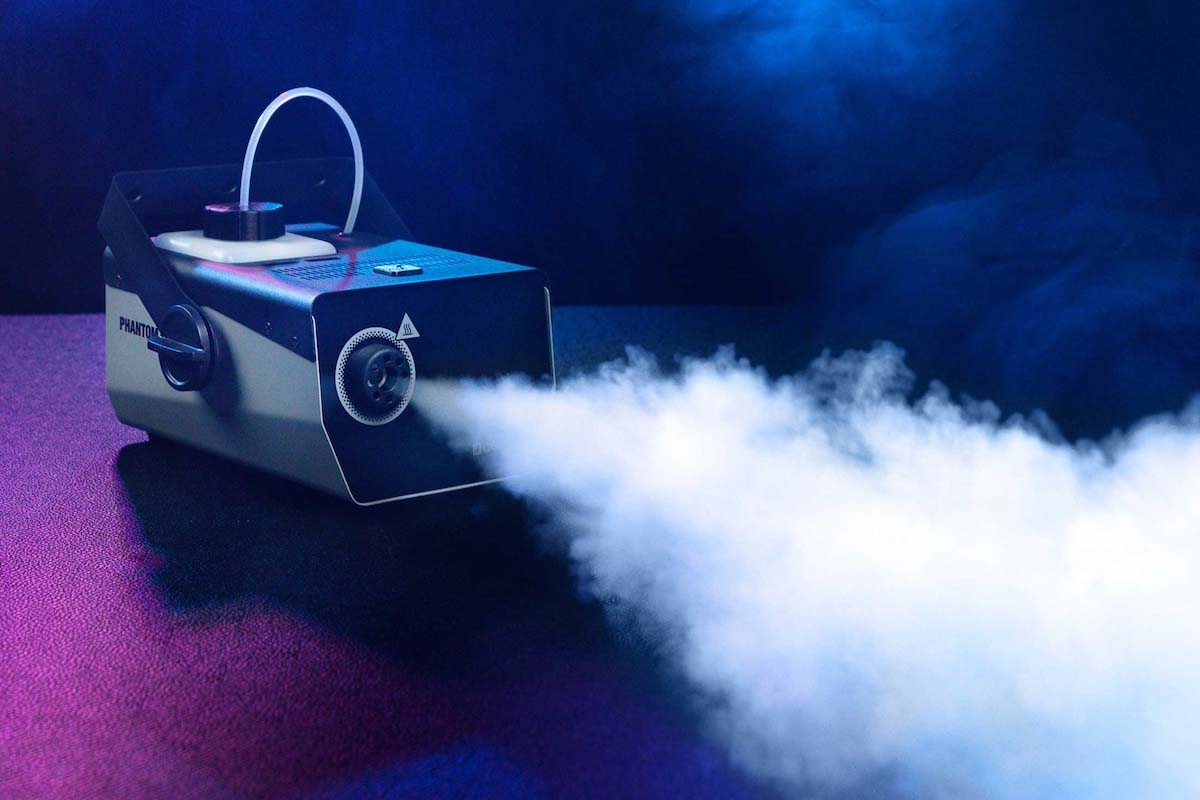 dBTechnologies (1990) is a brand owned by AEB Industriale s.r.l., an italian Company founded in 1974 in Bologna (Italy), which is part of the Pro Audio industry leader RCF Group, providing a strong know-how in the Professional Audio market. Its recent story begins in 2004 when Arturo Vicari, CEO of AEB Industriale s.r.l., acquired RCF and founded RCF Group, an international holding leader in design, production and marketing of products, systems and solutions for the public and private sound reinforcement. We get our moniker from Powel Crosley, a pretty radical guy from the 1920s who knew music was for the people and created a radio for everyone. In keeping with his tradition and entrepreneurial spirit, we decided the vinyl experience was also for everyone. Our first turntable was released in 1992, when CDs were still king. Naturally, everyone thought we were nuts. But now, after over 30 years of bringing stylish music to the people, we're one of the biggest manufacturers and trendsetters of the new-millennium Vinyl Resurgence.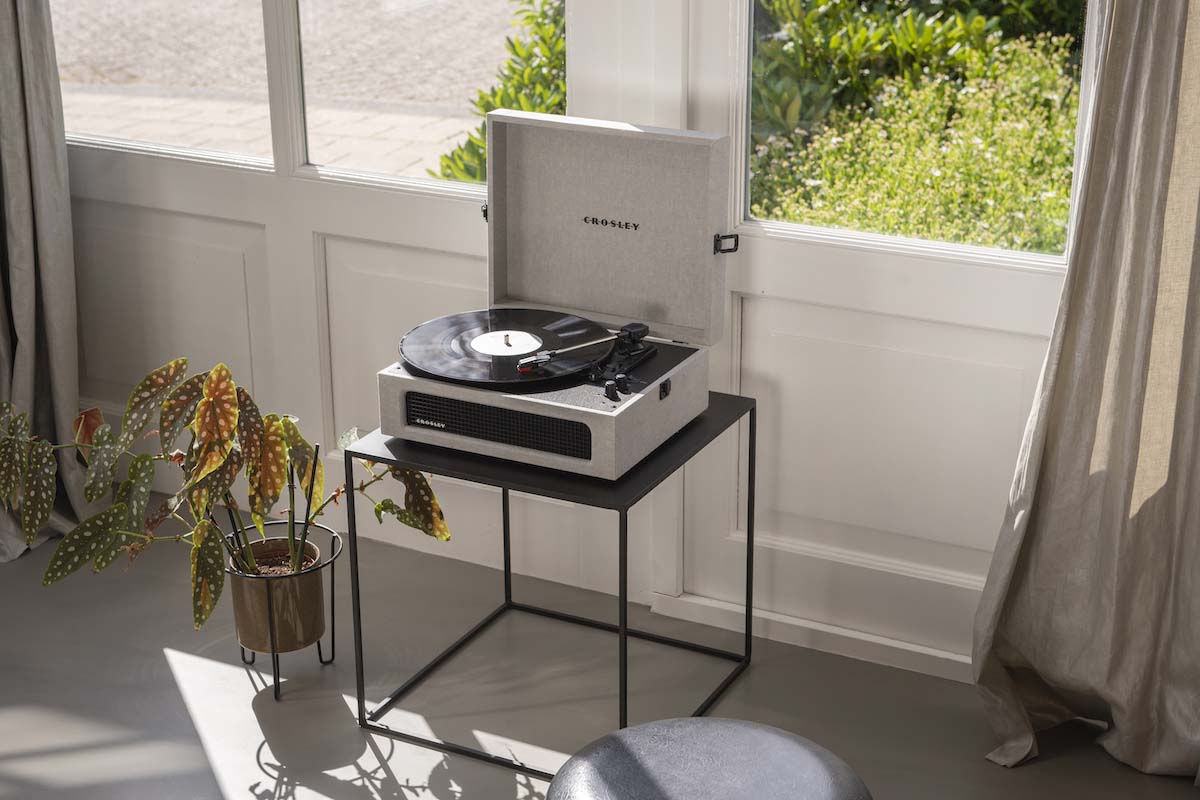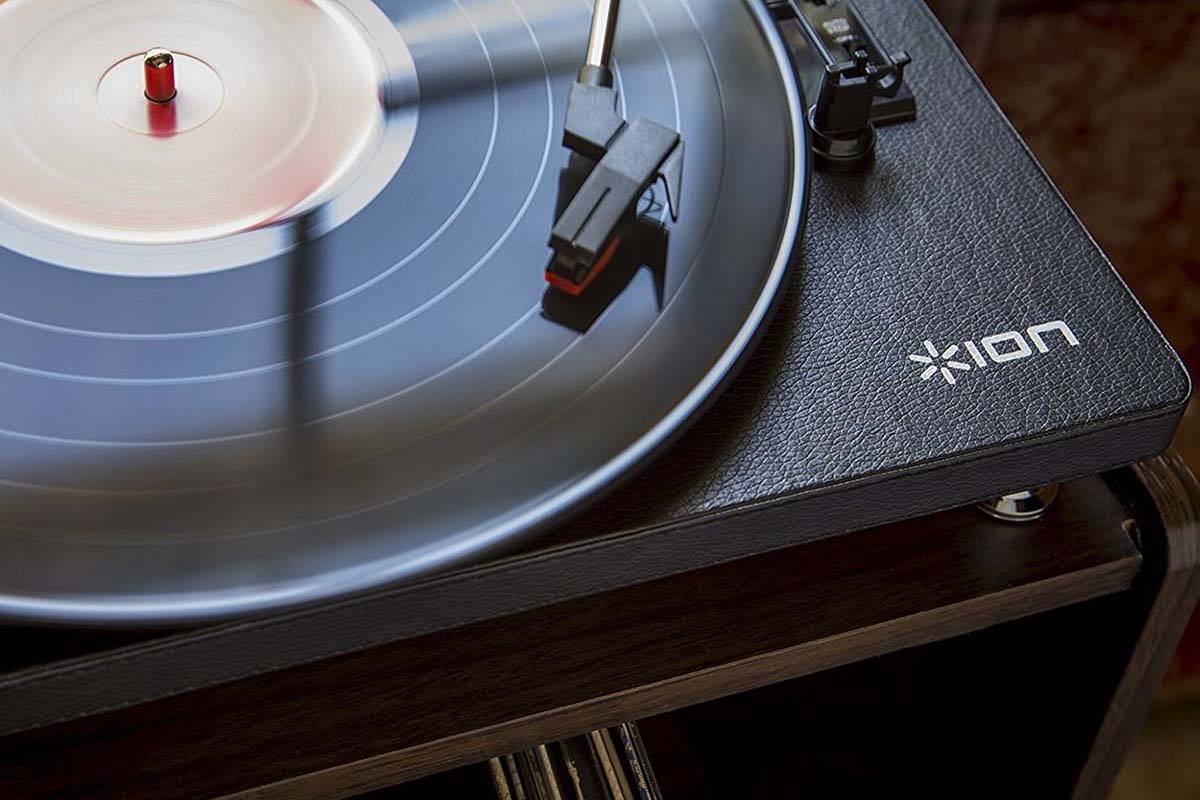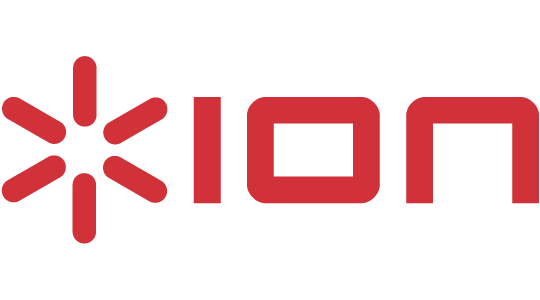 ION Audio was founded in 2002, with the goal of delivering consumer electronics products that maximize the quality and convenience of people's lives. Quite simply, ION products deliver the answer to, "Gee, I wish there was a product that could do……" Our products do exactly that, in a fun, entertaining and innovative way. We started our journey by inventing the USB conversion turntable: Finally, there was a way to convert all those old vinyl records into digital files, preserved forever, available for playback wherever you were.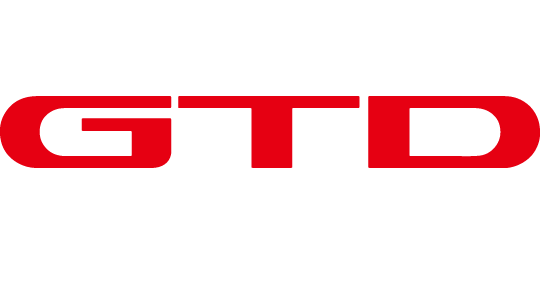 GTD is a global company specialized in the design, development, manufacturing, sales and services of professional lighting and stage equipment. We work with clients internationally and currently employ over 800 people.
The wide range of product lines of GTD varies from moving heads, effect lighting, washes, follow spot, television lighting to truss system, stage and work platforms.
Our products have been applied in theatres, TV stations, concerts, touring, professional entertainment industry and rental companies.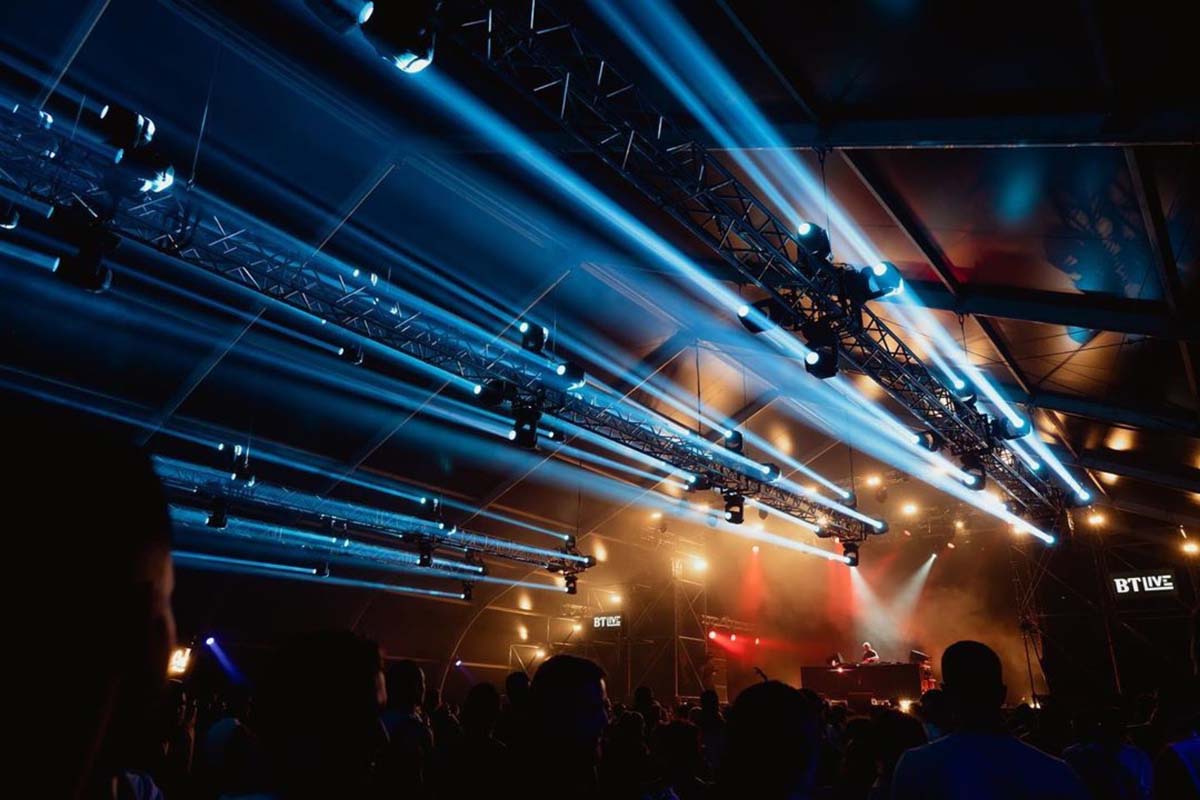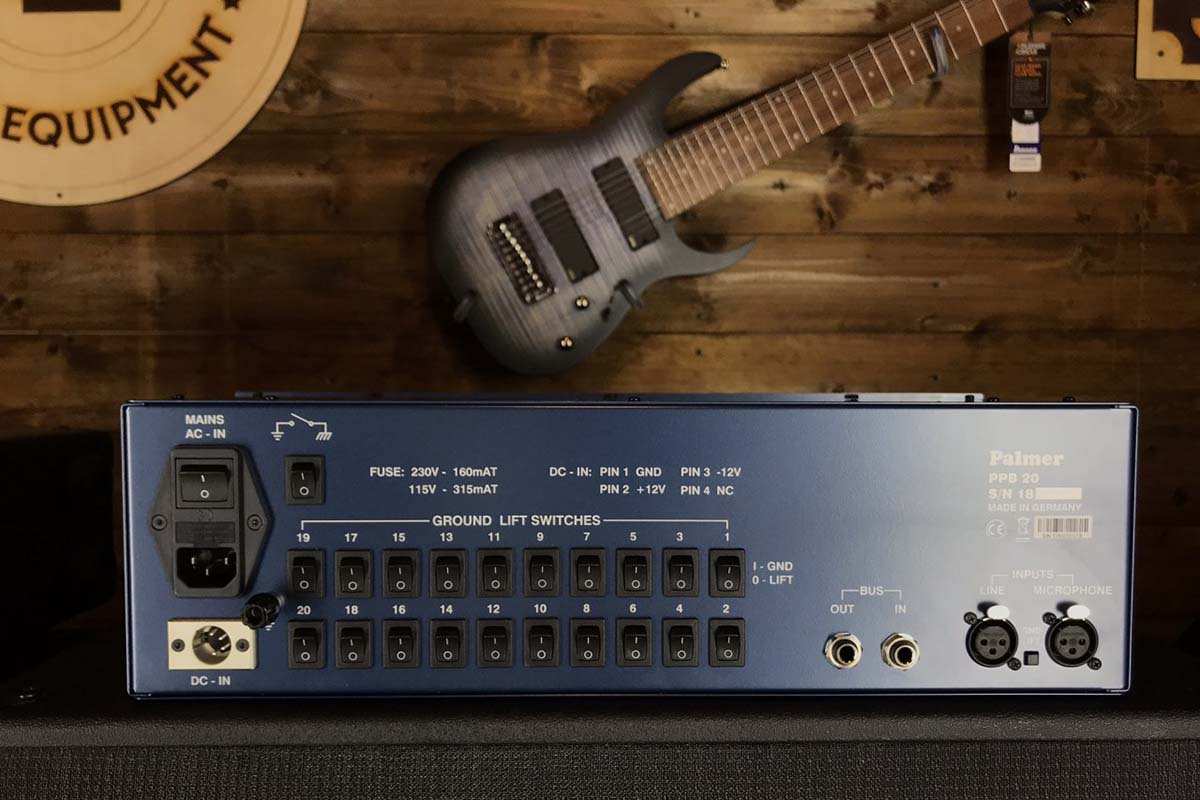 Musicians have been appreciating the pristine sound they can achieve with Palmer® products for decades. Whether live or in the studio. "Be true to your sound" today also means the purity of the sound signals for both studio pros and home studio users.
In the tradition of the brand, the new developments have been meticulously considered down to the last detail to ensure they meet the highest demands of professionals, both technically and aesthetically.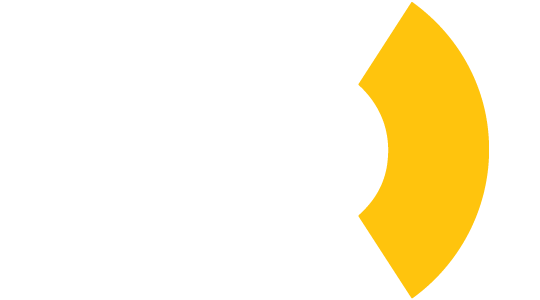 ADB was originally founded in Belgium in 1920 by Adrien De Backer and it operated as a family owned business until 1987, when it was acquired by the SIEMENS Group.
At that time ADB had already pioneered some of the key technologies used in stage & studio lighting, such as digital dimmers, memory control systems, condenser optics for theatre spotlights and it was strongly established as a leading manufacturer with a capillary sales organization consisting of subsidiaries and independent distributors.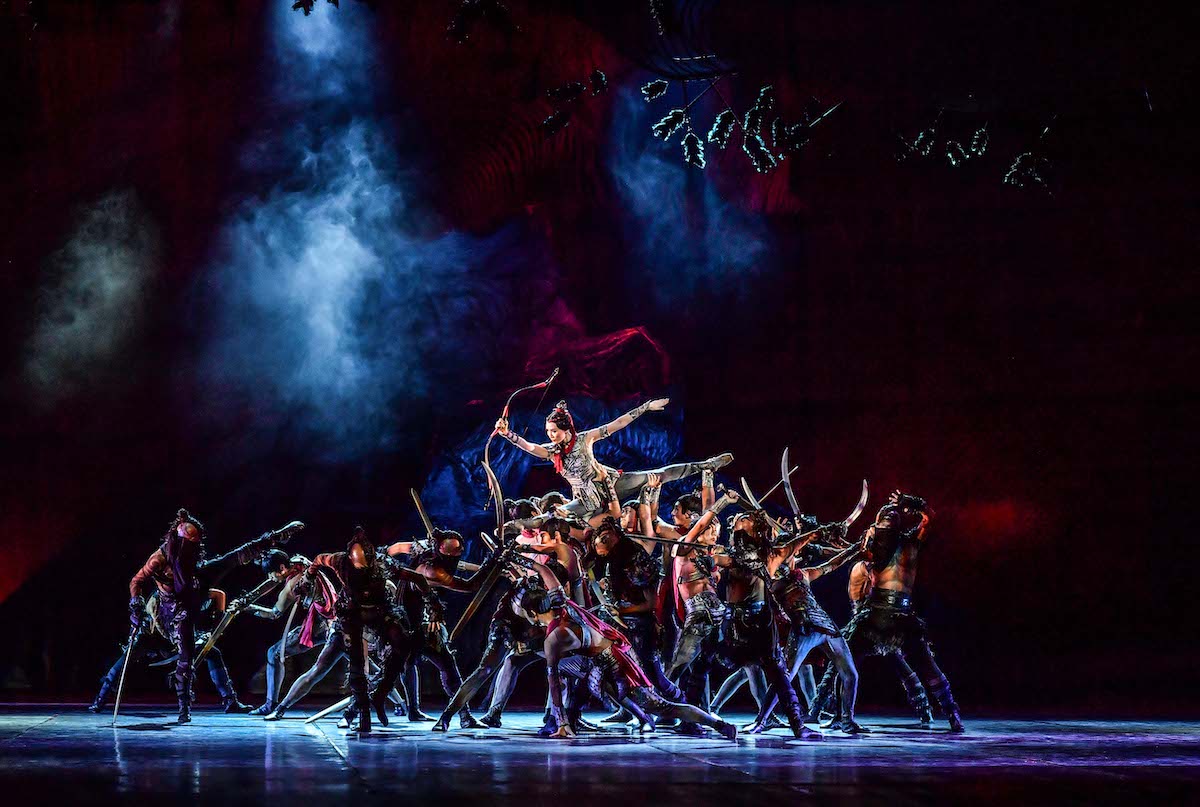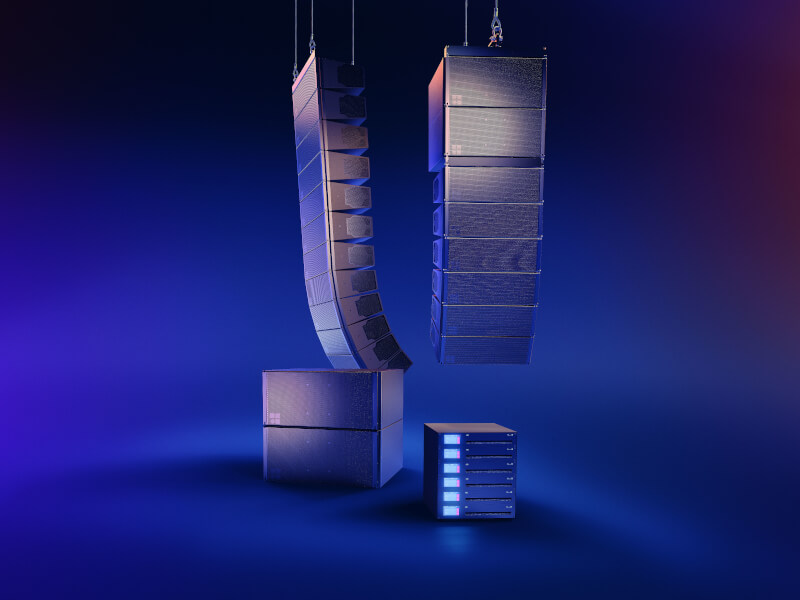 It was 1981 and a totally ordinary 18th April. But in Korb, a small village not far from Stuttgart in Germany, history was in the making. For it happened that two casual young men, Jürgen Daubert being one and Rolf Belz being the other, securely locked their garage (which had for some time been used for a completely different purpose than intended) and set out for the nearby town of Waiblingen.
There they resolutely strode into the town office where they succeeded in registering their 'trade' which they aptly named d & b Audiotechnik. The story of Mackie is the story of a company that is anything but ordinary. It's the story of a boy with a dream. A dream to make a better sounding world. It's the story of a company that started with a small PA mixer and grew to become the go-to brand for recording, pro audio, live sound, podcasting, and content creation. And as we used to say back in the early days, it's a story so compelling, so inspiring, you'll have to pull your socks up after reading it.
It all started in 1970 in Mukilteo, Washington. Greg Mackie, a self-professed audio nerd and closet rock and roller, was fed up with the underpowered live mixers of the day, and obstinate enough to believe he could build something better. Thus was born the TAPCO Model 6000, the first 6-channel mixer designed for rock and roll.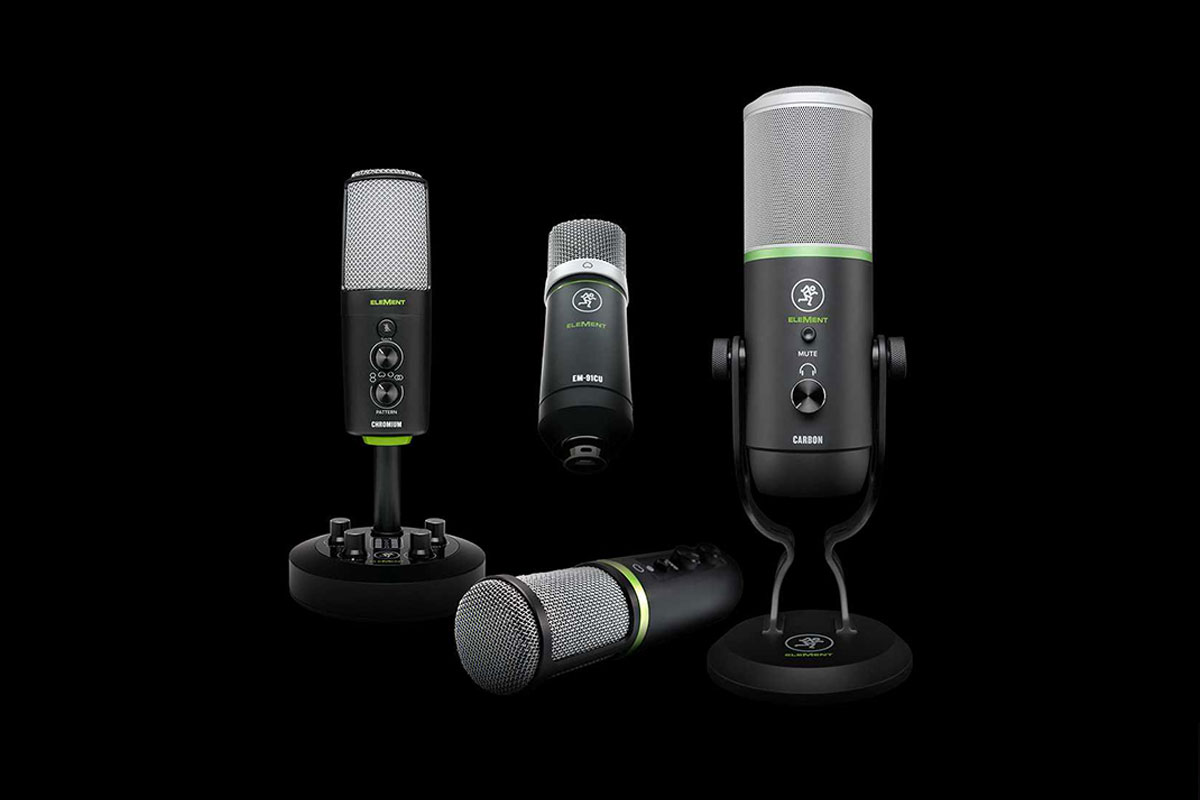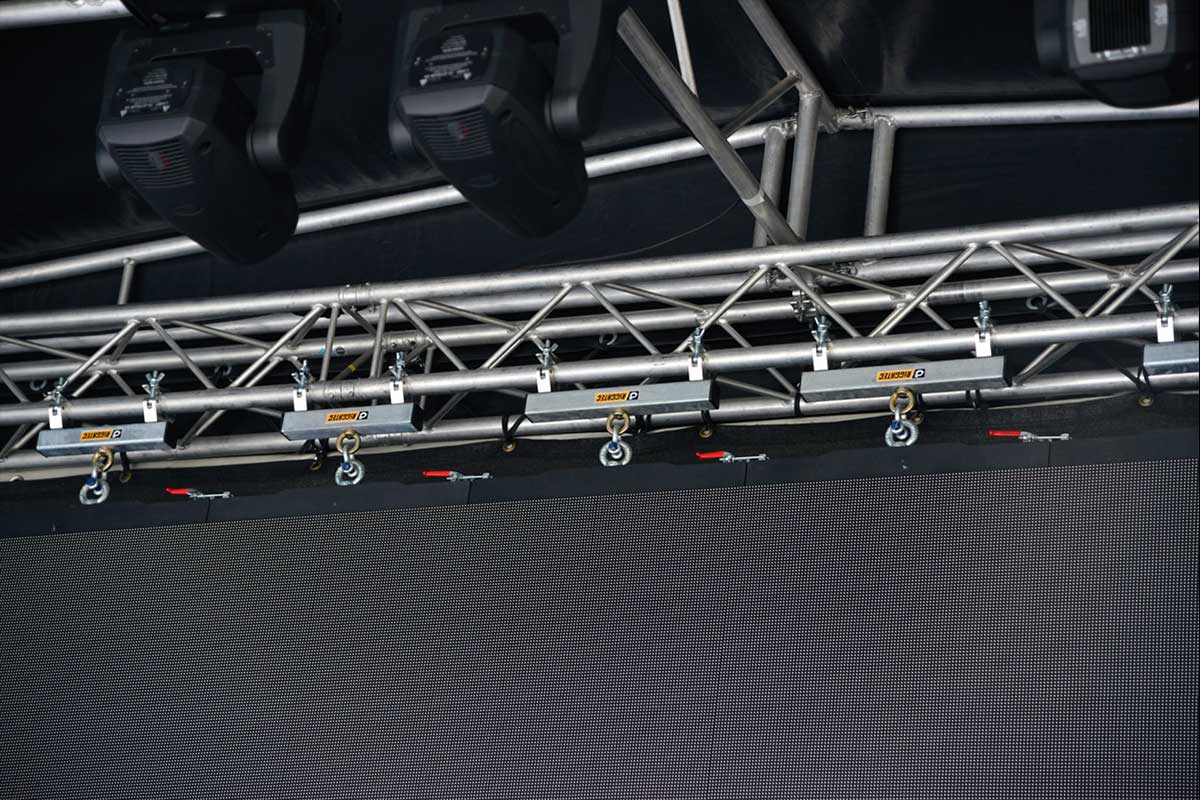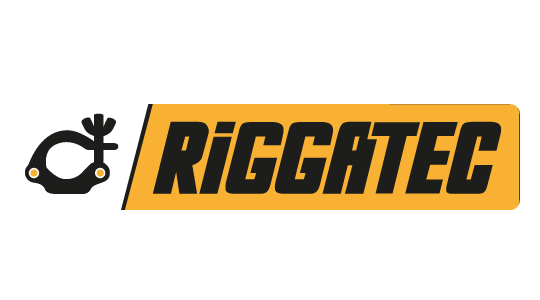 If you work in event technology and are looking for inexpensive, high-quality rigging products, then it's worth taking a look at our extensive range of articles. From clamps and double clamps in many different sizes and designs to safety. You can get everything from Riggatec for the perfect fastening and securing of any event technology.
Riggatec offers you a first-class range of clamps and hooks, safety ropes, various brackets and slings, which, despite their low price, are convincing all along the line. Pro-Ject was founded in 1991, during the onslaught of the compact disc and CD players, with the mission to offer the best analogue experience for reasonable prices. In a time where the digital audio media had been on the rise, and vinyl was declared as outdated and dead, Heinz Lichtenegger kept his belief in the simple but best way to enjoy music – turntables.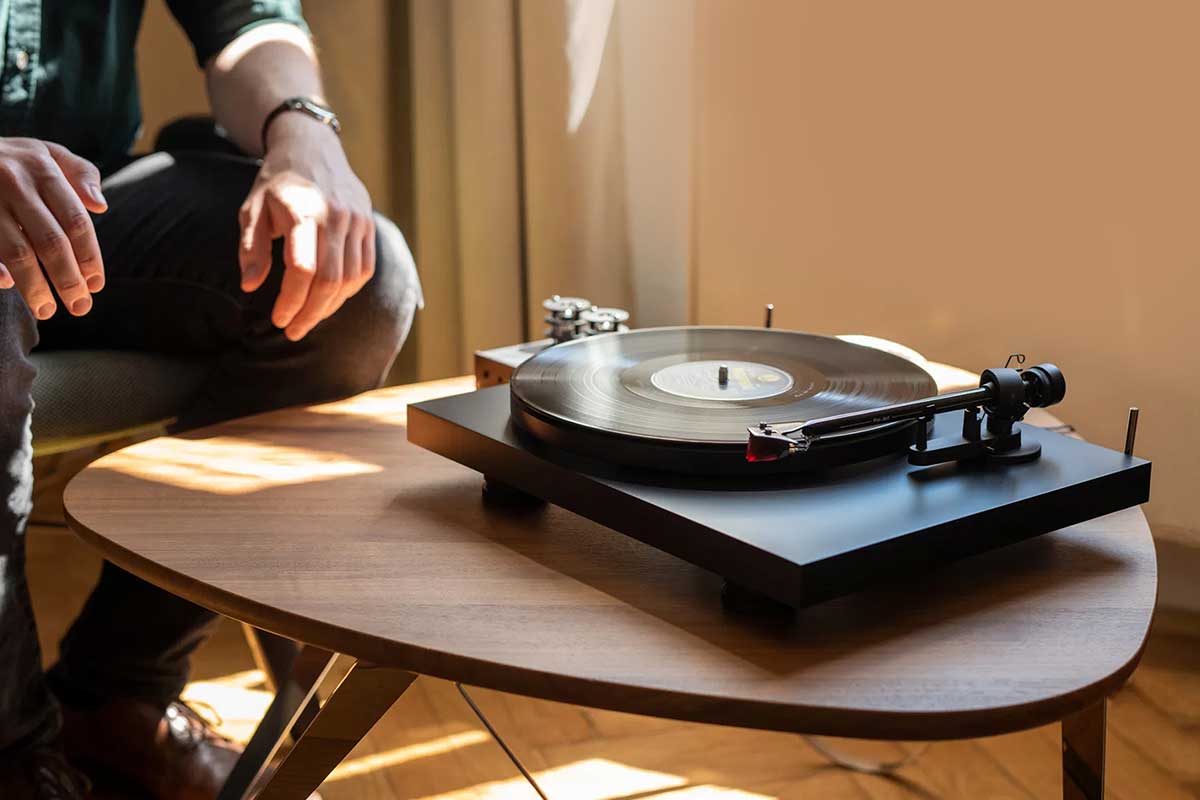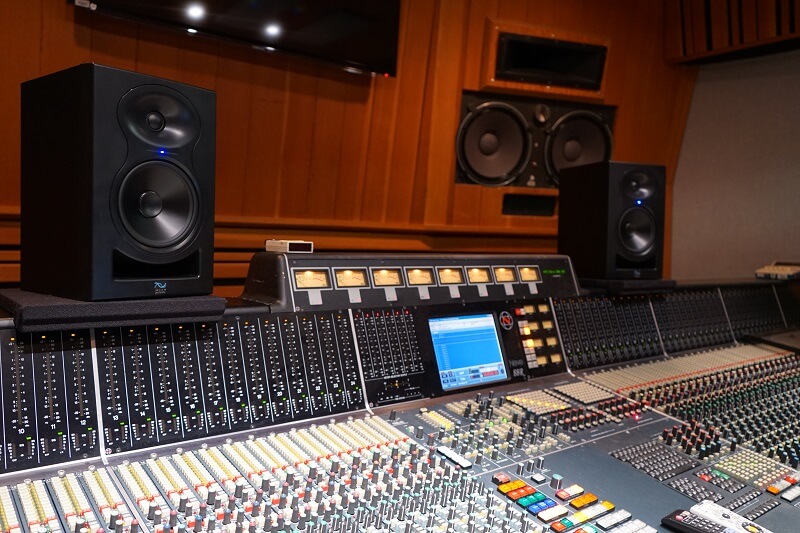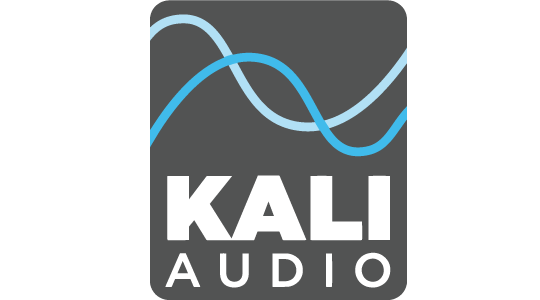 Kali Audio is a manufacturer of best-in-class audio products for the professional audio market. Kali was started in January 2018 by some of the professional audio industry's most passionate individuals. With engineering at the forefront, Kali aims to make loudspeakers and related products that present the best possible value to our customers. By devoting time and resources to research and development, and with a little bit of panache, we offer high-performance products that fit any budget.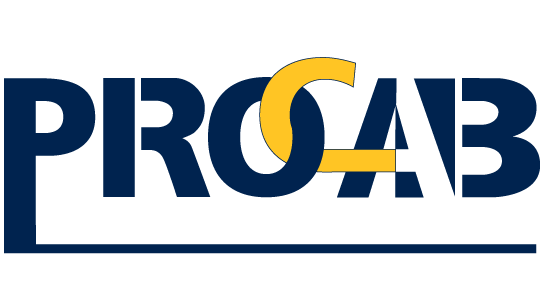 All the solutions PROCAB offers share one common goal: providing the most inspiring connections for tomorrow's users. With a highly specialized team of engineers PROCAB is able to remain at the forefront of innovation.
Our position in the market as a complete connectivity provider is standing out from the crowd thanks to our wide range of AV & IT solutions as well as our deep and extensive database of the rental & MI connections. This allows us to move across a border where many competitive brand do not reach for.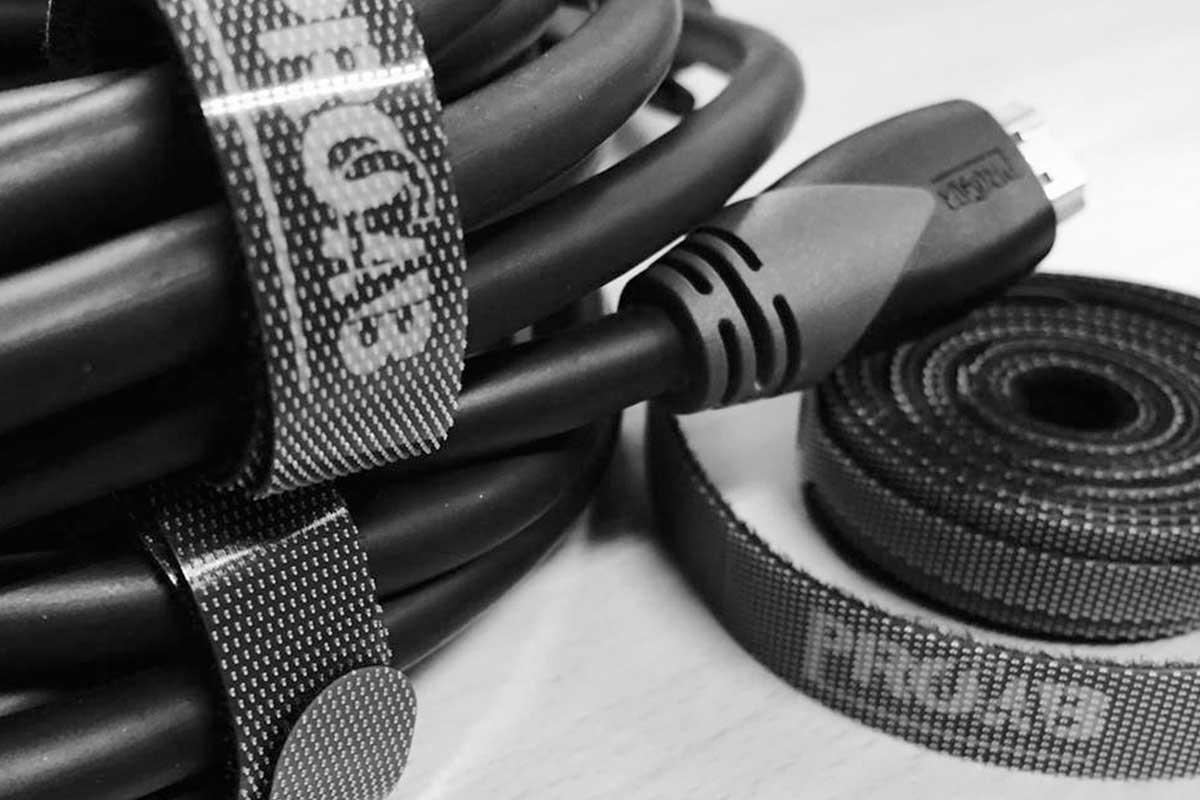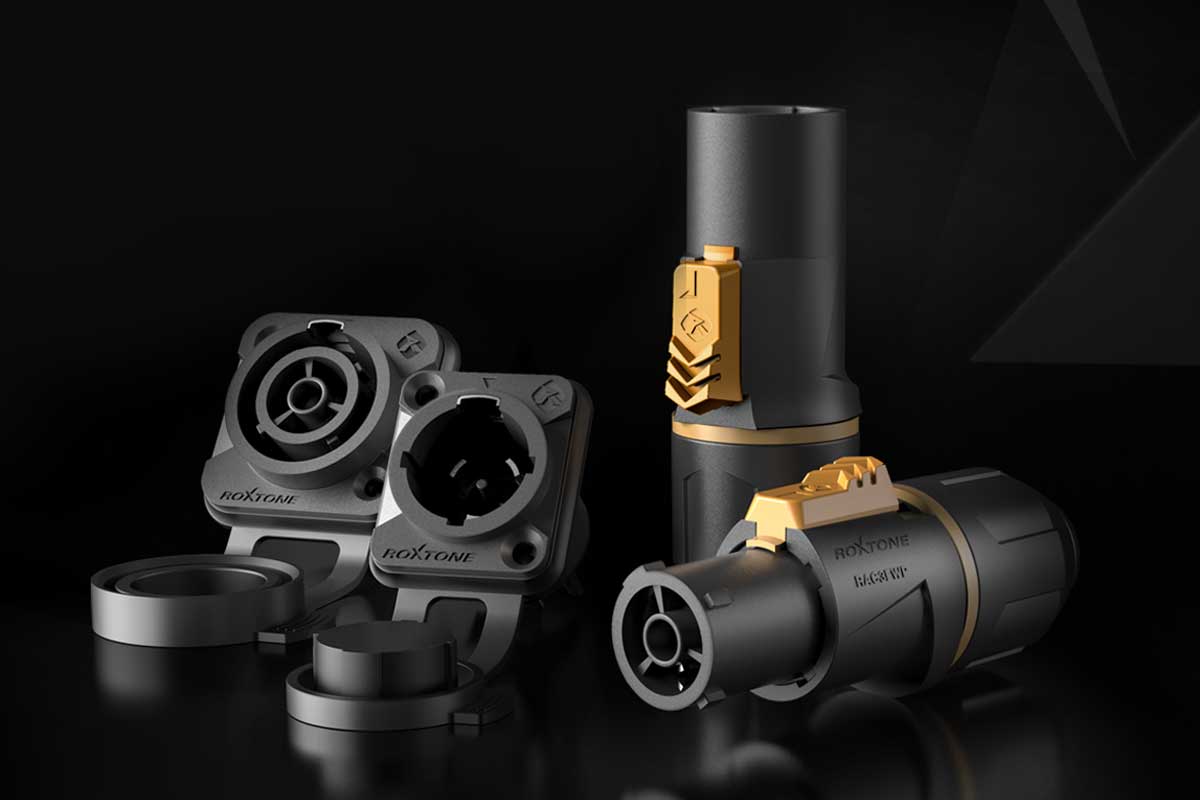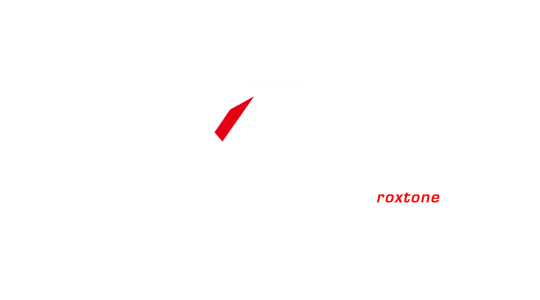 ROXTONE was founded in 2002 with the idea to creating innovative audio products. Today we are the leading supplier in design, manufacture and marketing of professional audio and video accessories. Our products range includes bulk cables, connectors, pre-made cables, drum systems, multiple systems and stands. We have dozens of reliable partners in over 50 countries and regions.
ROXTONE has introduced ISO 9001-2015, advanced ERP system, highly trained employees, state of-the-art production facilities and standardized workflows to ensure superior quality.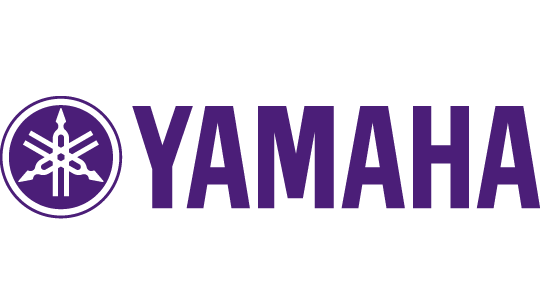 Yamaha Professional Audio is known around the globe as a provider of innovative, top-quality solutions for the sound industry. The Yamaha lineup includes a number of world-standard mixing consoles, signal processors incorporating industry-leading DSP technology, power amplifiers based on energy-efficient drive technology, and an extensive range of speakers suitable for everything from live sound to commercial installations.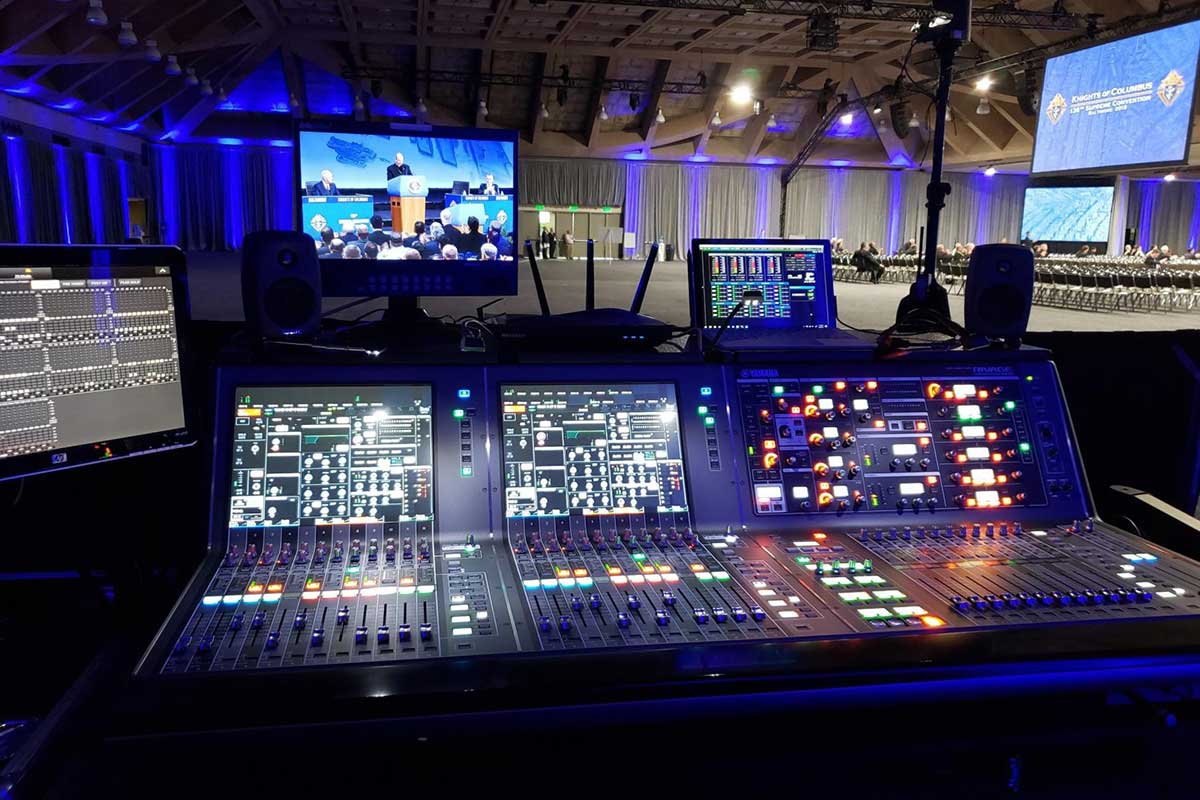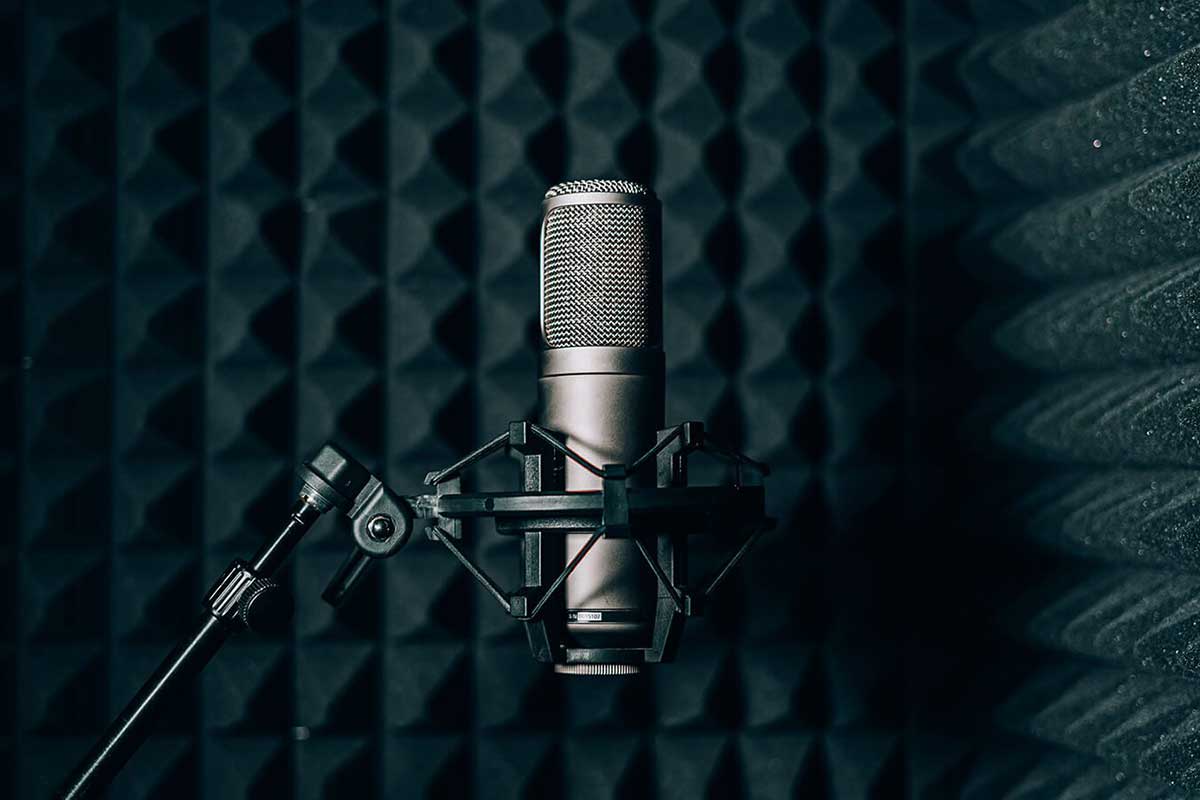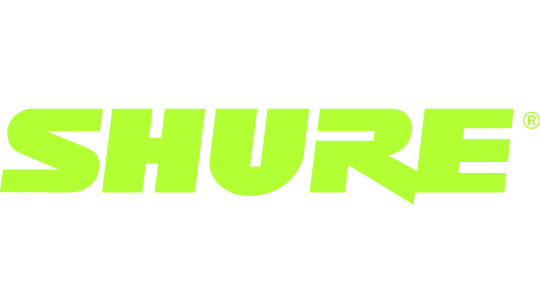 Yamaha Professional Audio is known around the globe as a provider of innovative, top-quality solutions for the sound industry. The Yamaha lineup includes a number of world-standard mixing consoles, signal processors incorporating industry-leading DSP technology, power amplifiers based on energy-efficient drive technology, and an extensive range of speakers suitable for everything from live sound to commercial installations.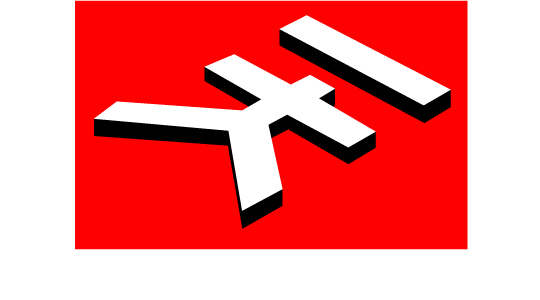 Way back in 1996 — around the time electricity was discovered and cell phones were the size of your average 4-slot toaster — two Italian engineers got together to solve a problem in a recording studio. Could you get the sound of classic analog gear from a computer? One of them said (in Italian, of course) «Could we emulate electronic circuits using DSP algorithms and feed an audio signal through the computer and get the same sound?»
The answer was yes, the piece of gear they emulated was a vintage Abbey Road console, and a company was born.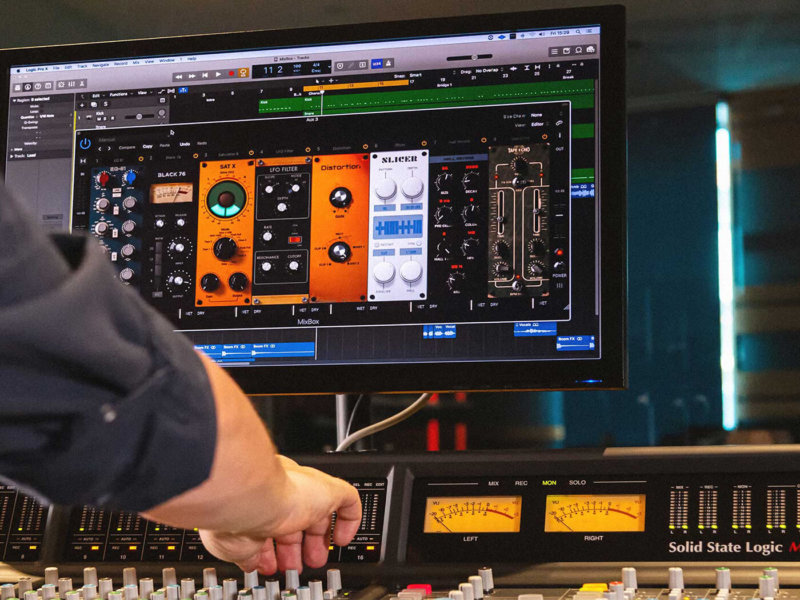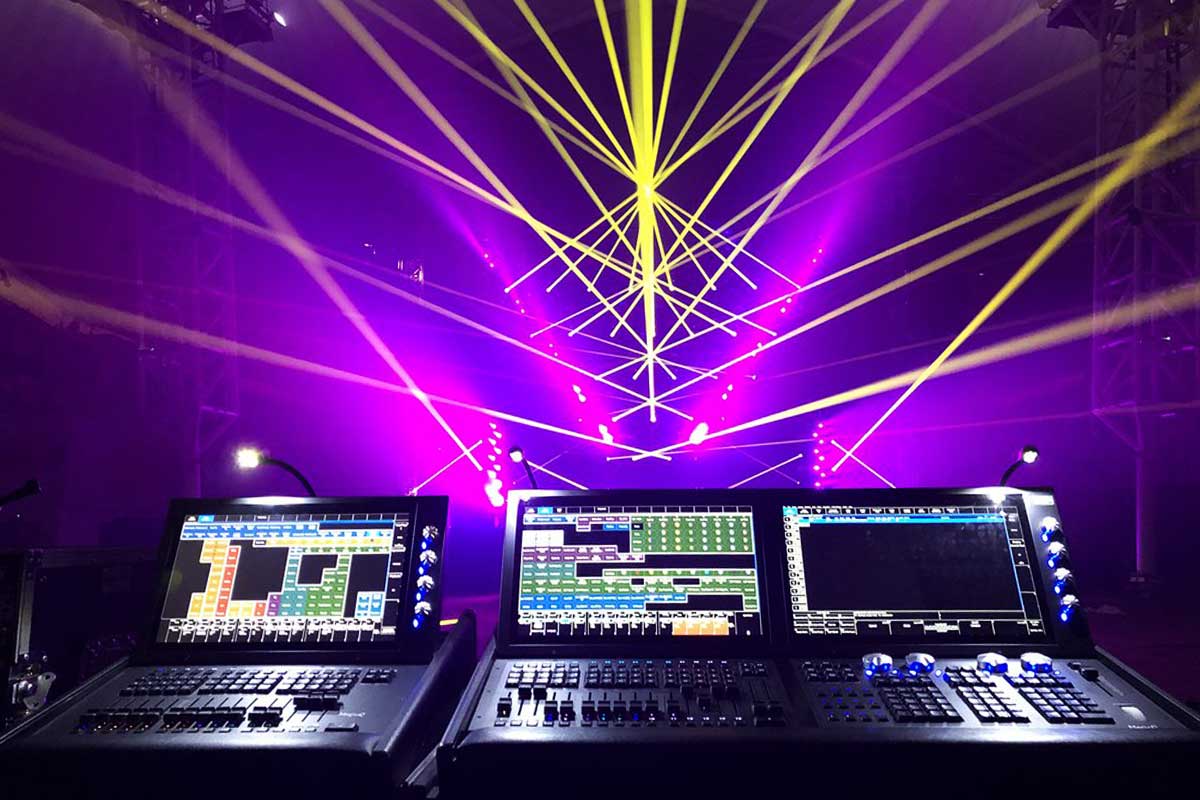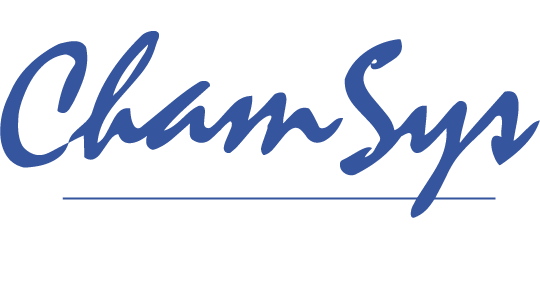 Since 2003, ChamSys has harnessed the talents of lighting designers, software engineers and hardware developers to innovate and disrupt the field of lighting control. They knew that to overcome the limitations of traditional consoles, they would have to utilize the latest technology and break some conventions. Those efforts lead to the release of MagicQ software and dedicated consoles, which fulfill the company's aim creating high performance lighting consoles and softwares engineered to adapt to a wide range of applications for operators at all levels from beginners to professionals.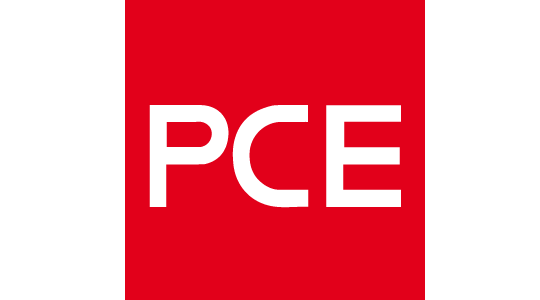 Those who want to win the global market for themselves in a sustainable way must not orient themselves to limits, but to possibilities. PC Electric is guided by this principle in the development, production and distribution of extremely high-quality industrial plugs and sockets.
At the forefront of the industry — the base for this success is as broad as it is robust. It is built on more than 900 superbly trained employees who have established an extraordinarily high level of quality and innovation with all their commitment.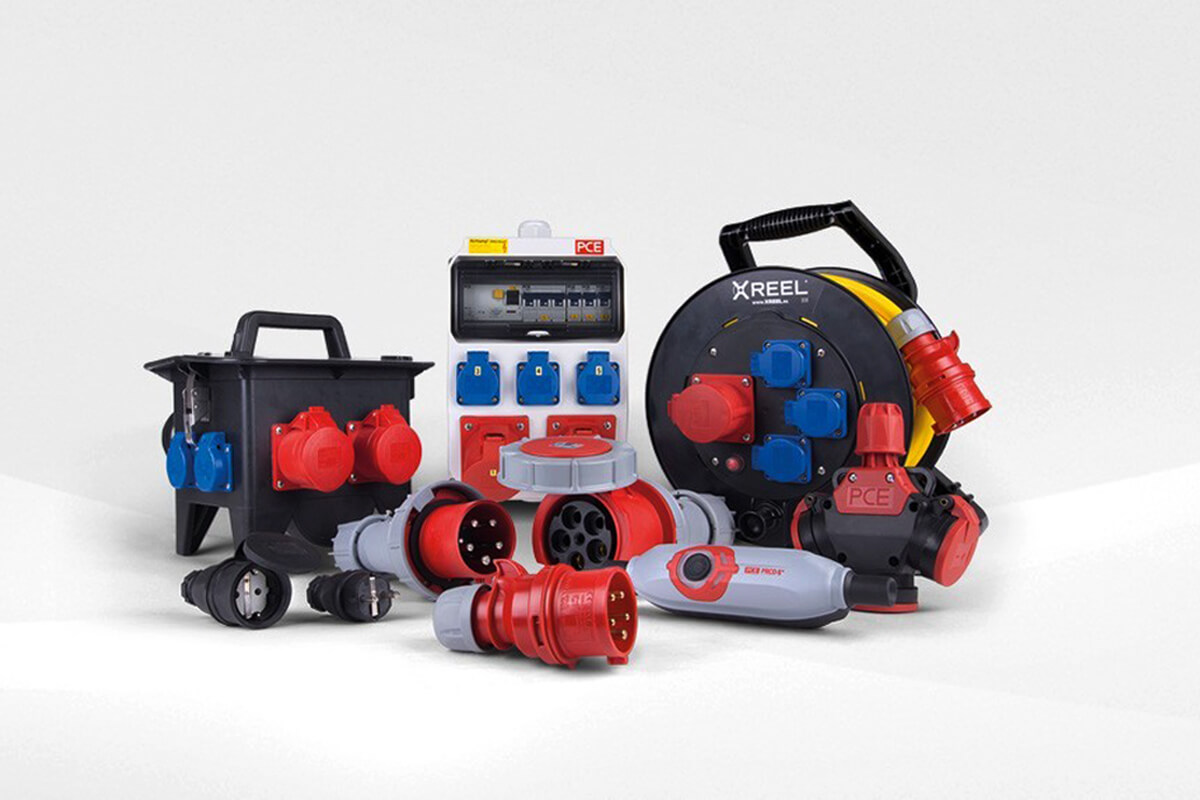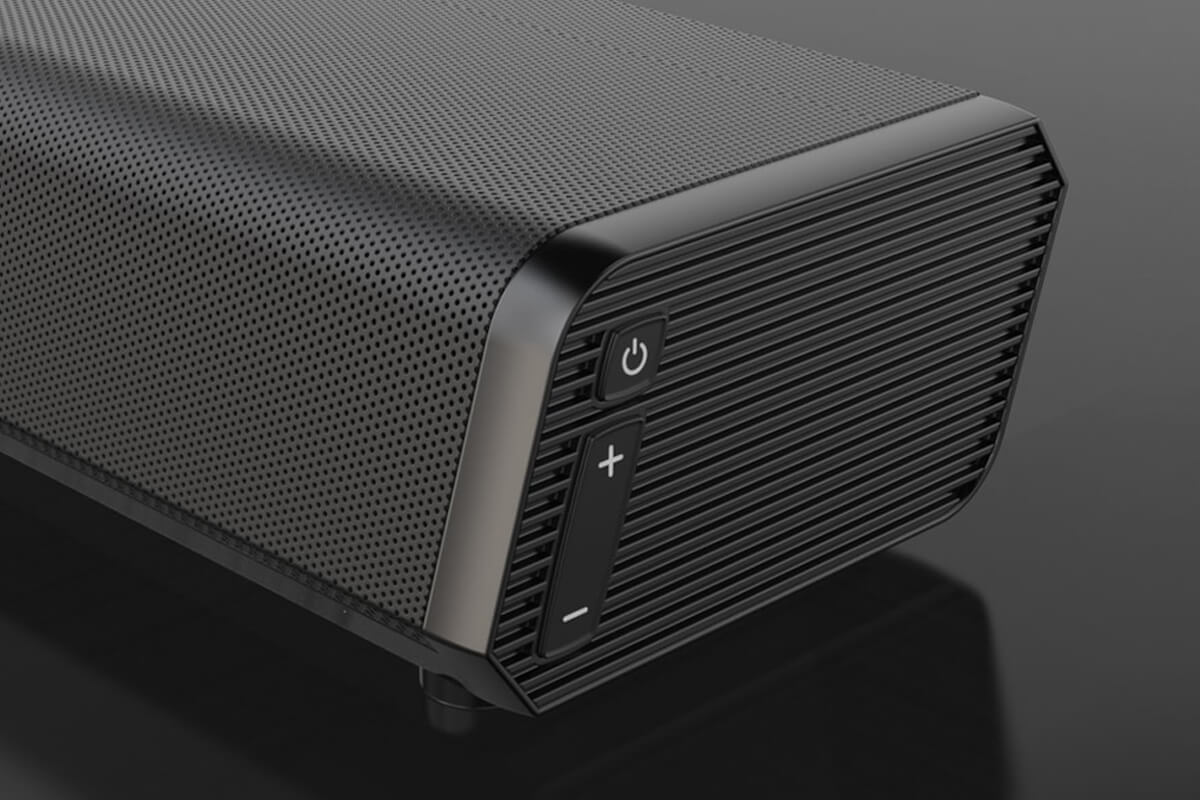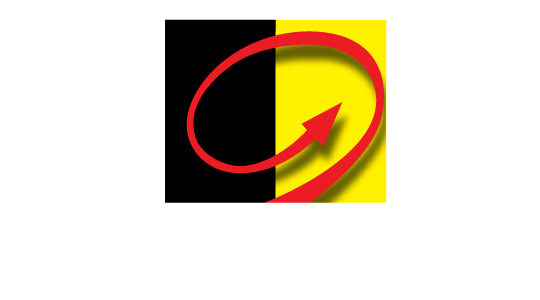 The Belgian company AUDAC, founded in 1992, specializes in the development of musical sound solutions for industrial and professional use, including amplifiers, loudspeakers, microphones and much more. She is known for her breakthrough ideas and is steadily adding new products to the professional audio market.
All AUDAC equipment is manufactured in-house and is not released to the market until it has been fully tested to meet stringent standards. The company prioritizes quality and service and prides itself on a high product reputation.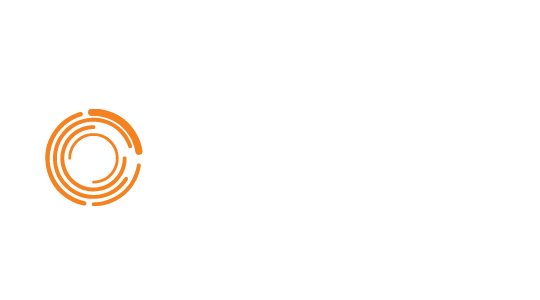 FOS Technologies has been created by a group of people with high experience in entertainment show lighting. FOS (in Greek "ΦΩΣ" means "light") created in Athens back in 2009 when the need for branded but not overpriced products appeared in the Greek, but also in European Market as well.
Since then, FOS exports its products in more than 48 countries worldwide, enjoying 20% general increase for each year.
Our task is to create and bring products to the professionals, which will offer efficiency, durability, quality of performance and output, as well as maintenance simplicity for our customers, at an affordable price, plus 2 years warranty.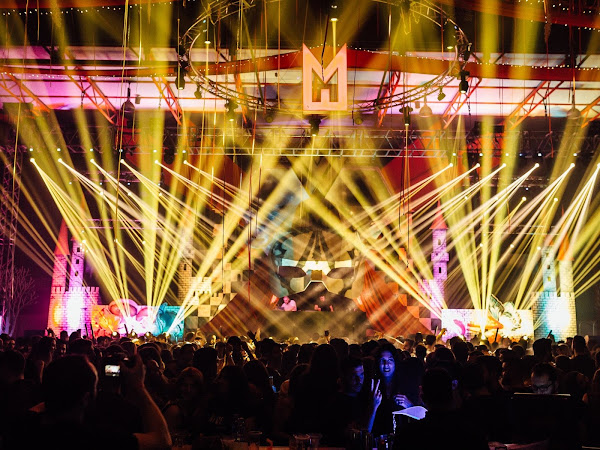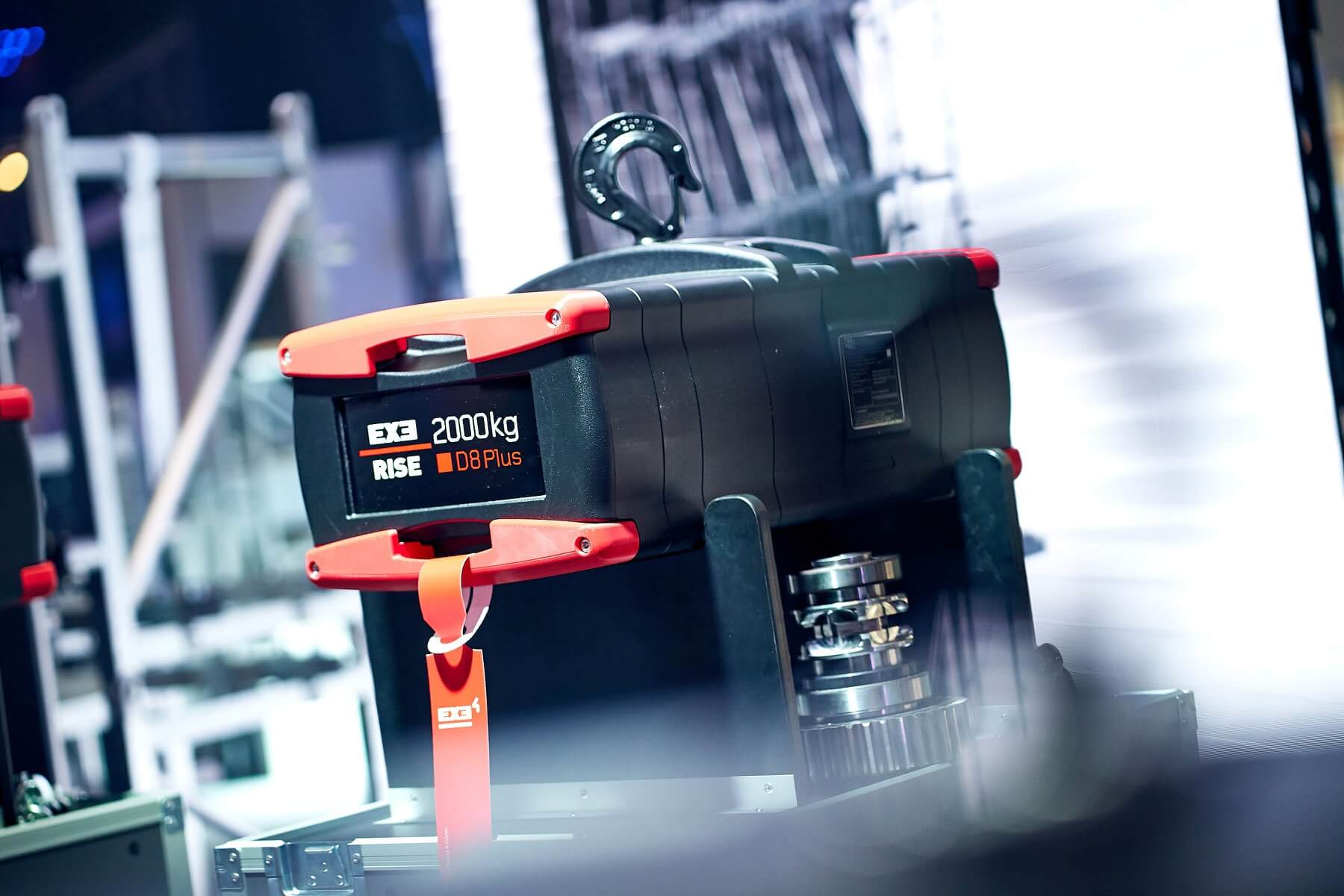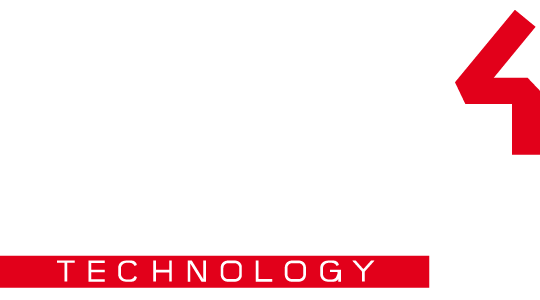 The EXE Technology brand identifies a range of products designed for the entertainment & exhibition markets, offering a range of equipment engineered to safely maneuver stage equipment, scenery, video walls & other related structures… before, during, and after.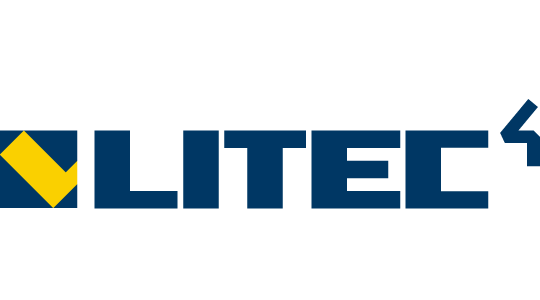 LITEC was founded in 1991 in Treviso, near Venice, Italy. LITEC is today one of the most important manufacturers of rigging aluminum structures in the world.
LITEC designs and manufactures bespoke and standard aluminium truss systems for entertainment, corporate, film and TV, concert touring, theme park and architectural applications.
The quality and safety of LITEC projects and processes are certified by important international Certification Bodies. Alongside the guarantee of high quality manufacturing processes and testing procedures, lies the dedication and the passion of people who love their job.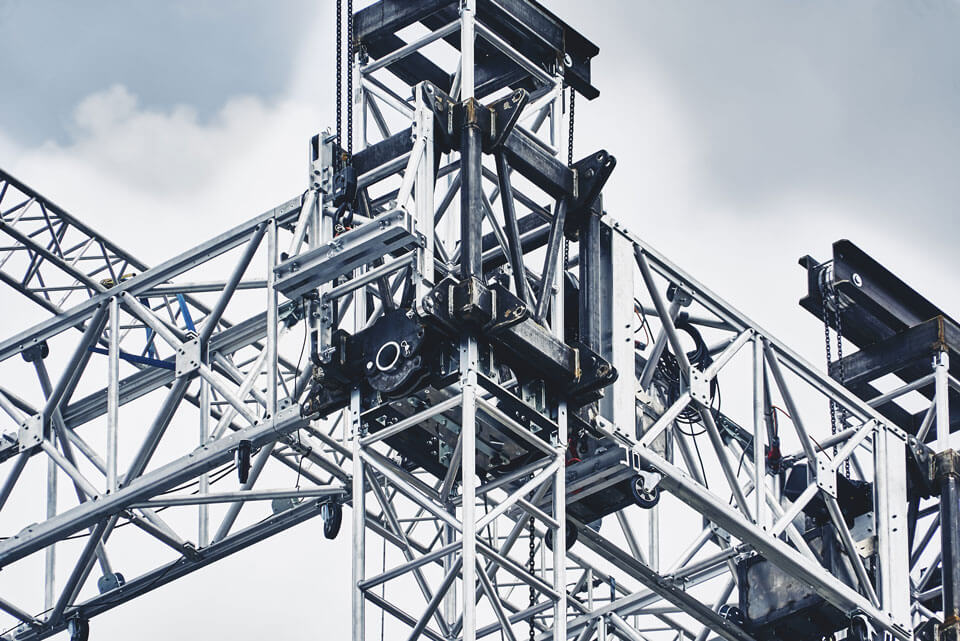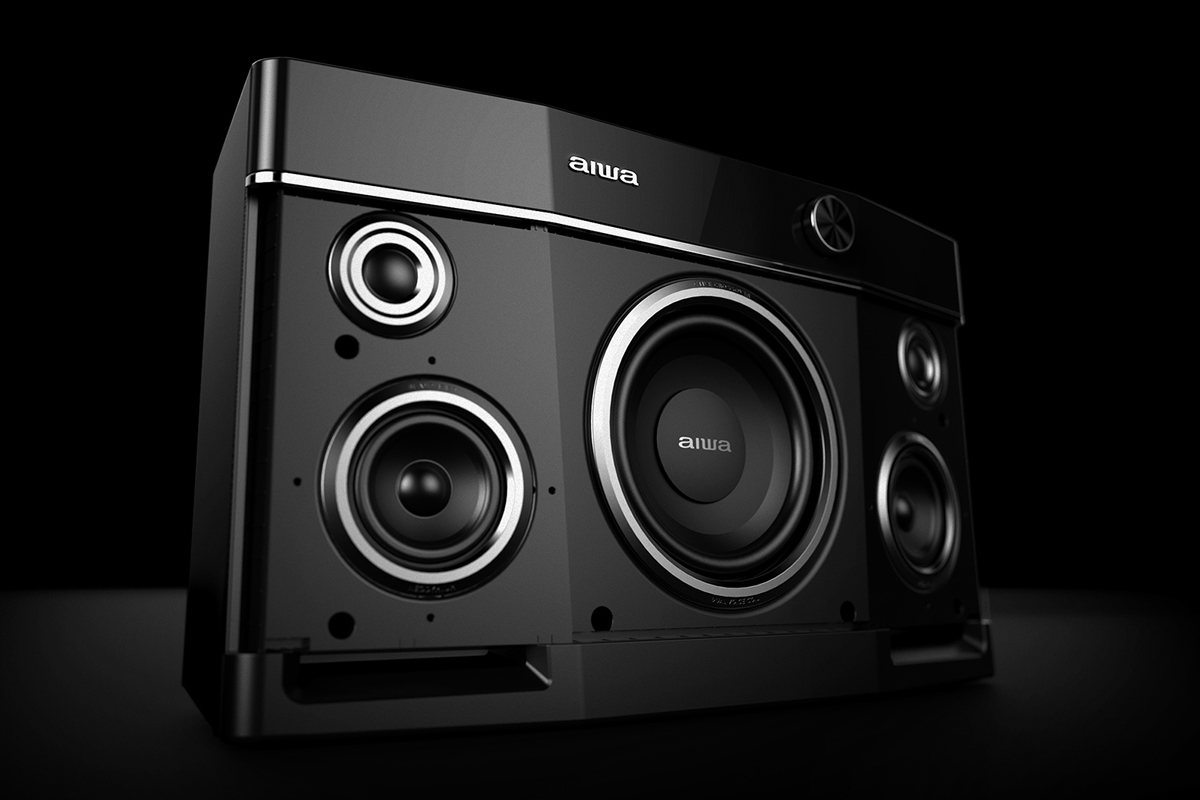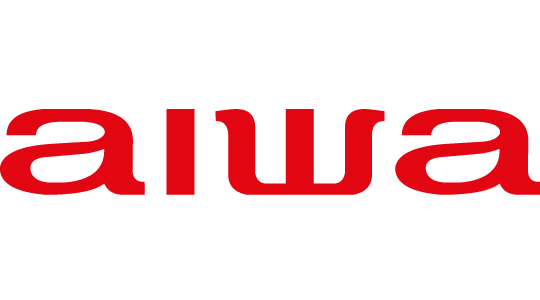 We are an electronics and sound brand founded in Tokyo in 1951. Although we initially established ourselves as a brand of microphones, we were later known worldwide for our sound quality with the famous NSX and the first mini-chains with 3 CD chargers and double deck of CD. We become a benchmark in electronics and audio technology for young people of the 80s and 90s highlighting our great sound quality in our Hi-Fi Audio products. Now we return to Europe to revolutionize, again, the world of sound and electronics with a new range of quality products.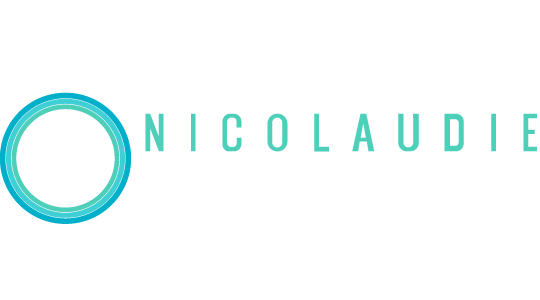 Nicolaudie Architectural offers innovative and advanced lighting control solutions for architectural lighting applications. Our solution is based on stand alone hardware controllers, programming software and mobile apps.
As a member of Nicolaudie Group, we benefit from years of research and development in architectural and entertainment lighting control. Hardware and software/mobile app development is shared between our sister companies located around the world.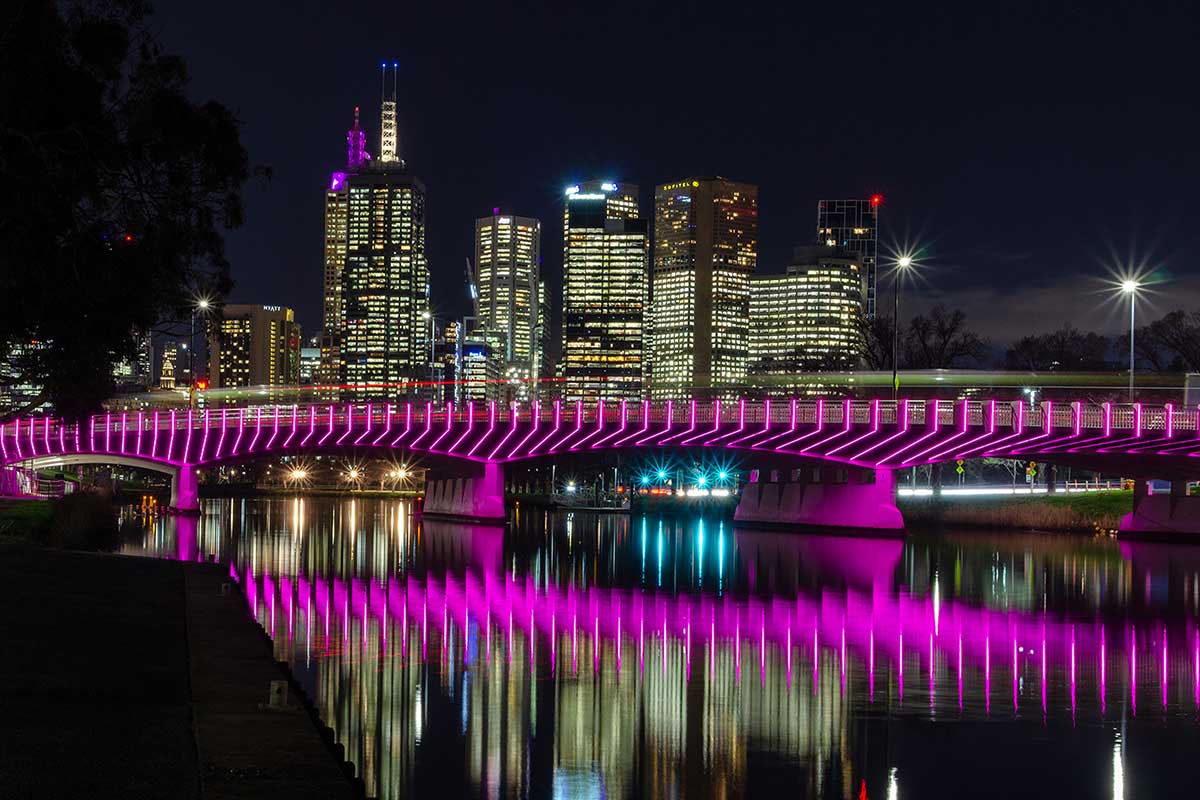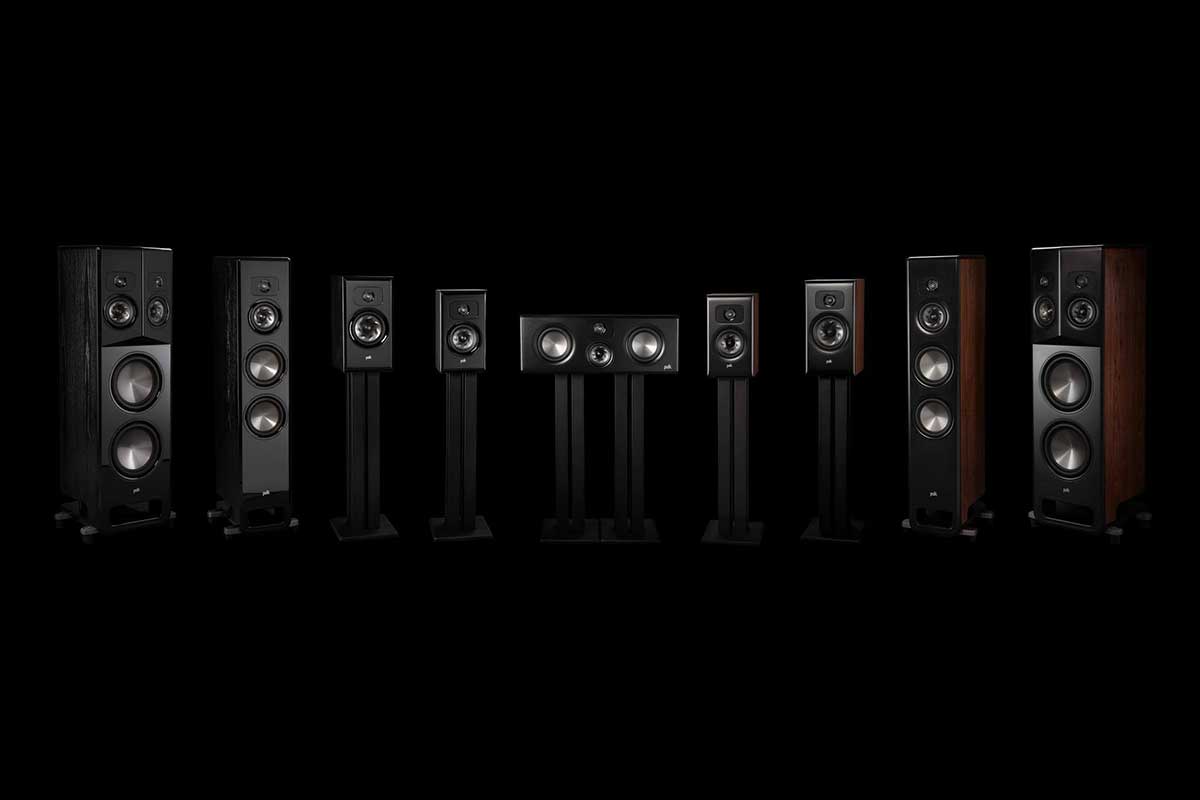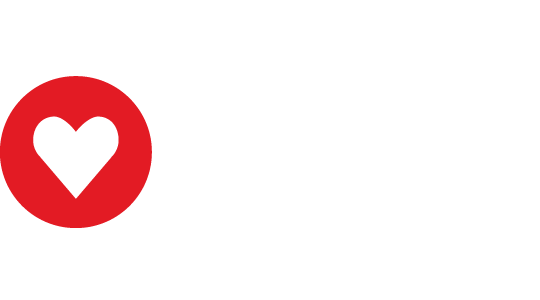 In 1972 change was everywhere. In our appearance. In our attitude. In our music. It was an era when the live show evolved into a milestone, selling out stadiums and inspiring a new generation with a mindblower of a soundtrack. Our founders set out to capture the wonder of the live concert experience and bring it home. Throughout the decades since, we've continued making speakers to elevate all aspects of sound—in movies, TV and music—to provide you with the ultimate listening experience that's always accessible. Audix commenced in 1984 with a mission that remains unchanged: To design, engineer, and manufacture high performing, innovative products that contribute to the advancement of the professional audio industry. Year after year Audix microphones are recognized for their innovative design, performance, quality, durability and value.
Audix pushes the limits of technology. Our state of the art facility in Wilsonville, Oregon is home to our research, design, fabrication, assembly, final test, and logistics operations. We continue to evolve and strive to provide our customers with products that exceed industry expectations.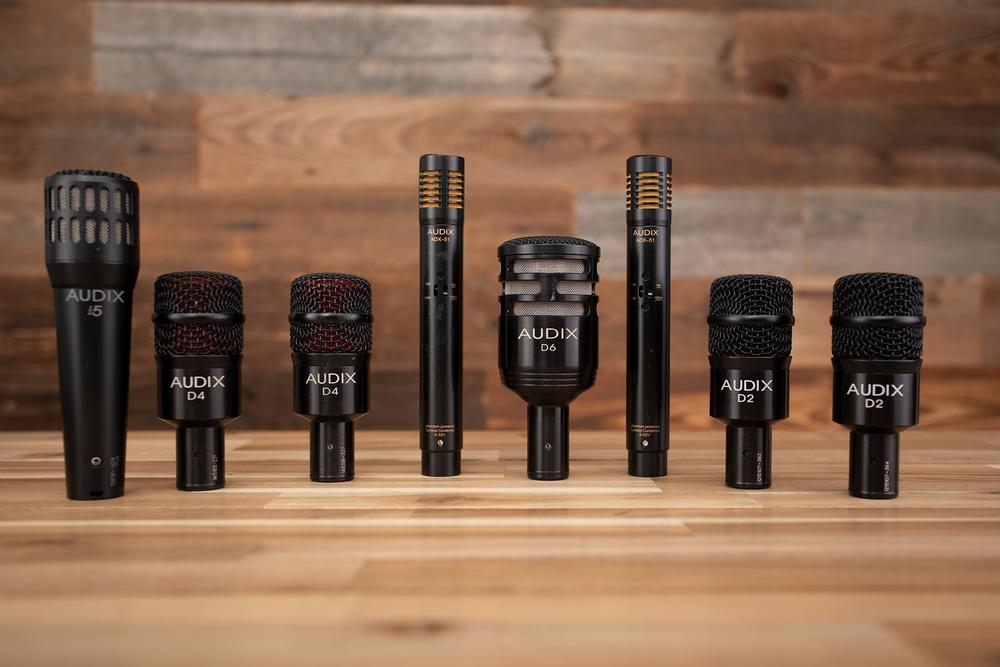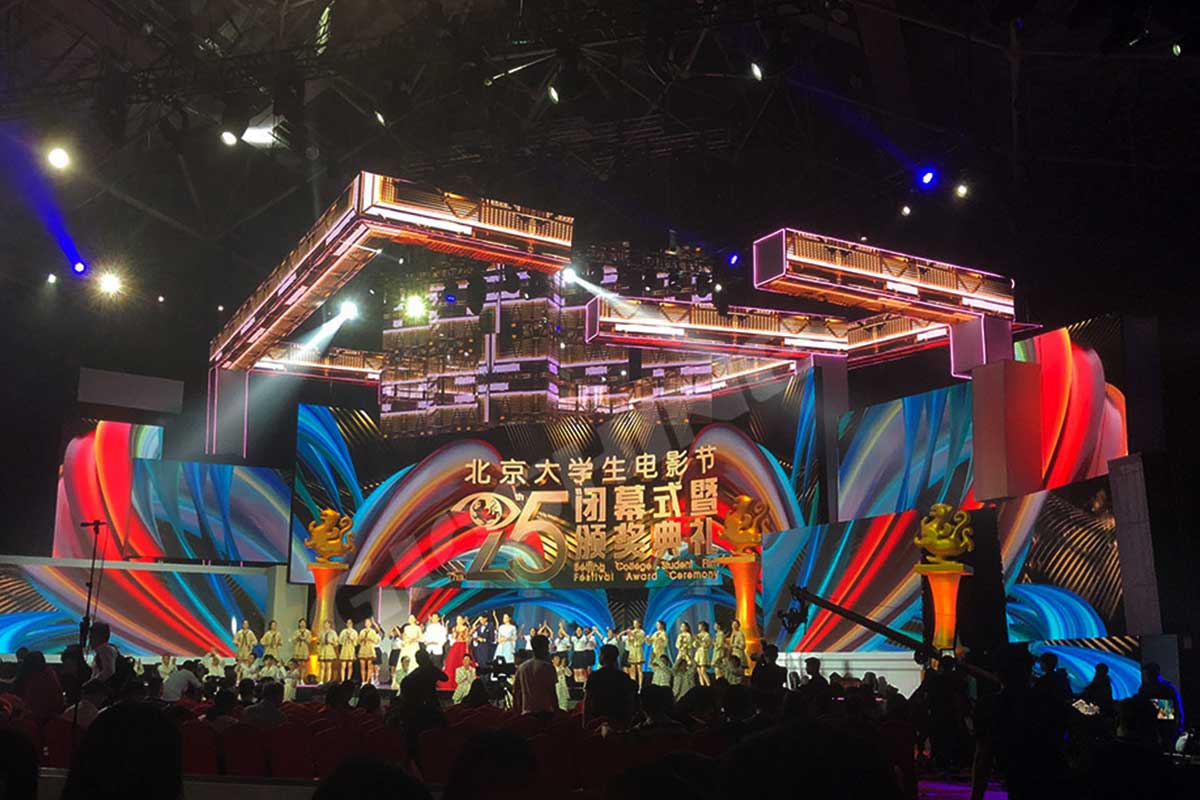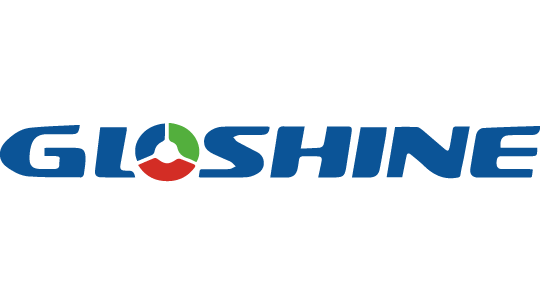 GLOSHINE Technology founded in 2006 in Shenzhen China is a professional and high-tech company which engaged in indoor and outdoor full-color LED display.
GLOSHINE technology pays attention to LED field research, production, sales, and leasing services since its inception, and committed to provide its customers with full range of solution. It has modern production, SMT high-speed patch machine, high temperature reflow soldering, glue filing machine and standardized product aging production line modern production equipment many more.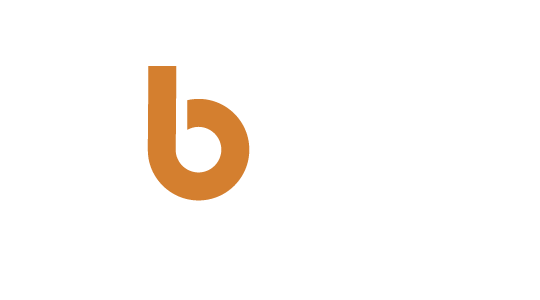 Established in 2001, Absen is the world's leading LED display brand, renowned for its high-quality products, global presence and full-service capabilities. From corporate lobbies and retail stores to outdoor advertising and live events, Absen has delivered more than 50,000 installations in over 120 countries. No matter where you live, work or play – chances are you will have come across our screens including NBA games, FIFA World Cups, Times Square and even Presidential live debates.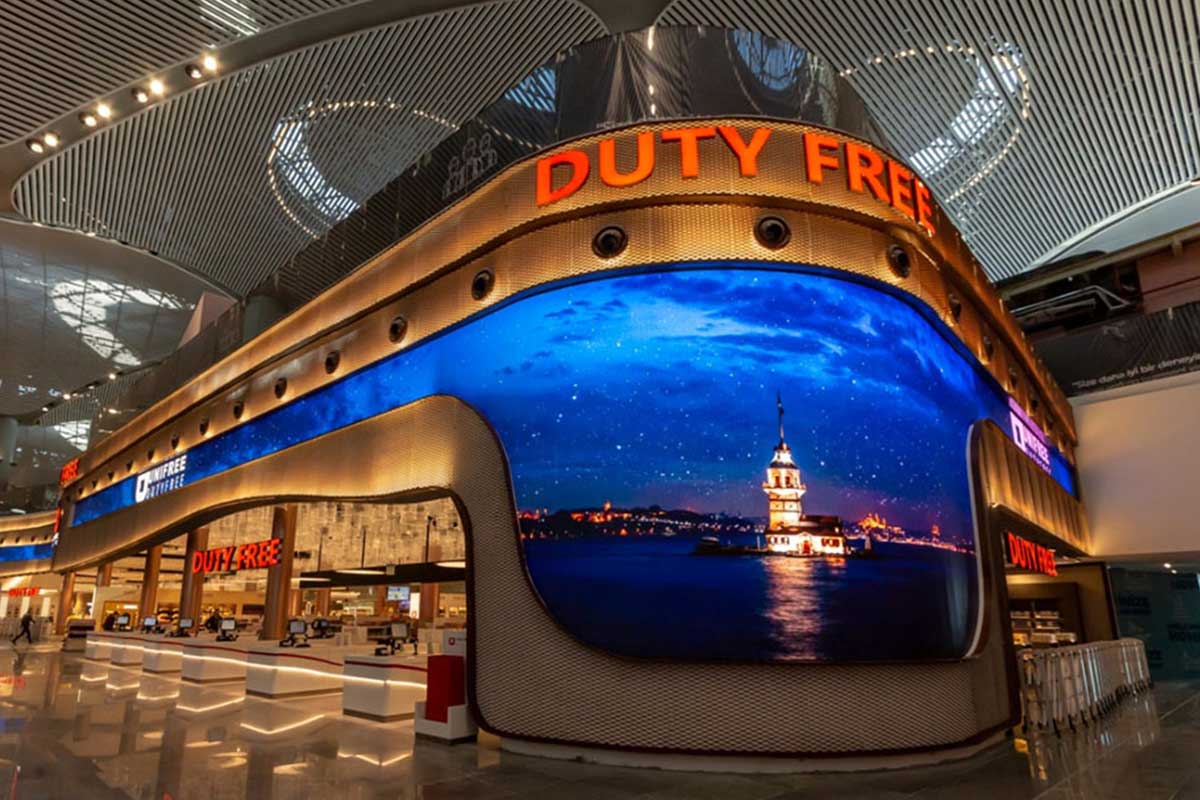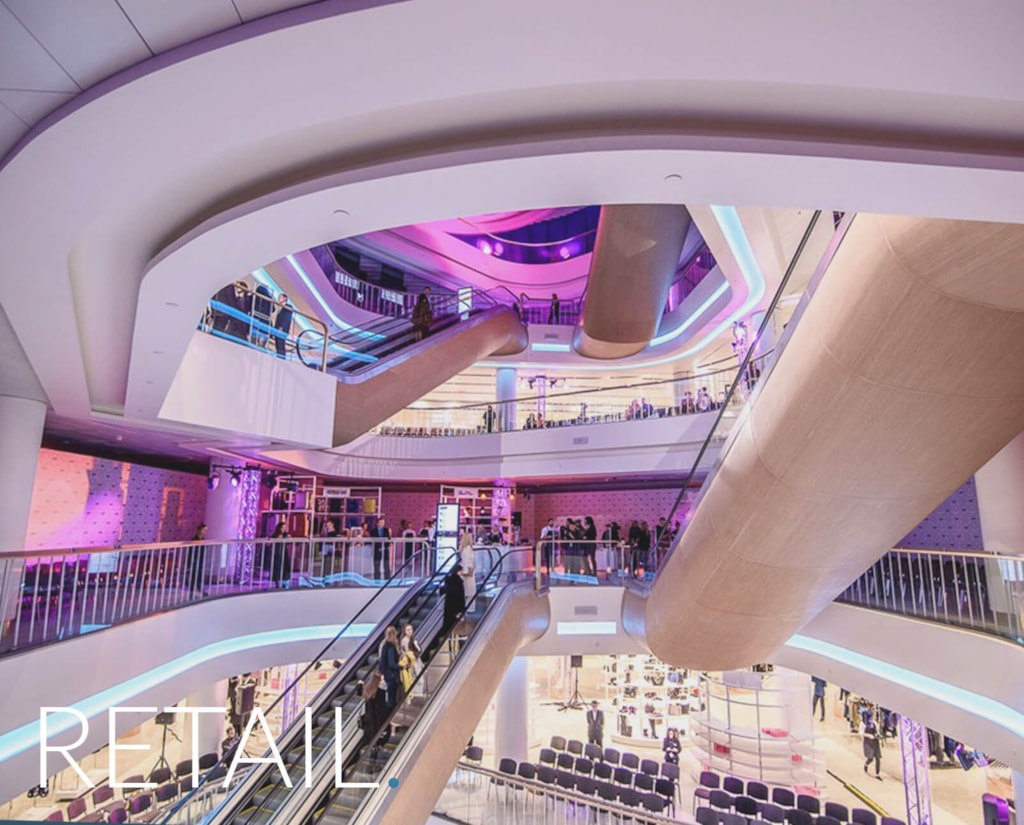 Since the very beginning as a small company in Belgium, PVS has evolved to become one of the world's most innovative audio companies, specializing in AV solutions that make a difference in everyday life.
Today, after more than 35 years, we still stay true to our original foundations of thinking out of the box and offering reliable, great-sounding solutions. To maintain this ideology at all times, we gather exceptional talent with various beliefs, perspectives and backgrounds to share one common dream: changing audio for the better.
Surrounded by 70 audio enthusiasts, it's our passion at PVS to listen to our users and exceed their expectations by providing functionalities and quality beyond comparison.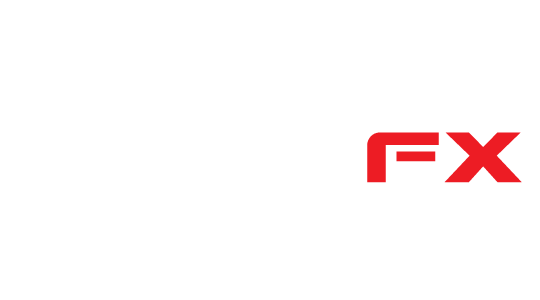 Founded in 1995 in the Netherlands, MAGIC FX started as a fireworks company. Due to a disaster in the Netherlands, fireworks at events and festivals were forbidden. MAGIC FX transformed this threat into an opportunity: it started focussing on special effects like confetti and it manufactured other non-fireworks effects.
Besides that, the growth of the Dutch Dance industry also helped the growth of the company. Since the Dutch Dance industry's growth, MAGIC FX products travel all over the world and are used at or used by SFX and Sound & Light companies, dj's, bands, artists, clubs, stadiums, festivals and events worldwide.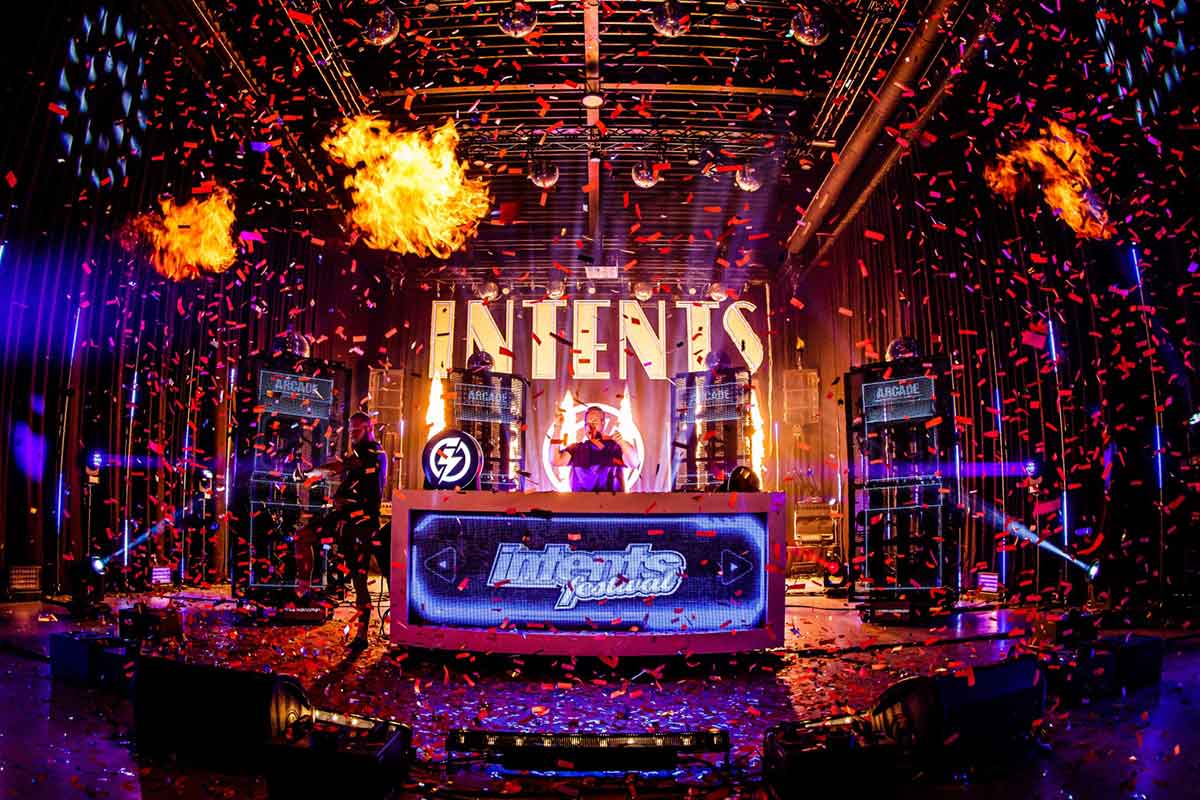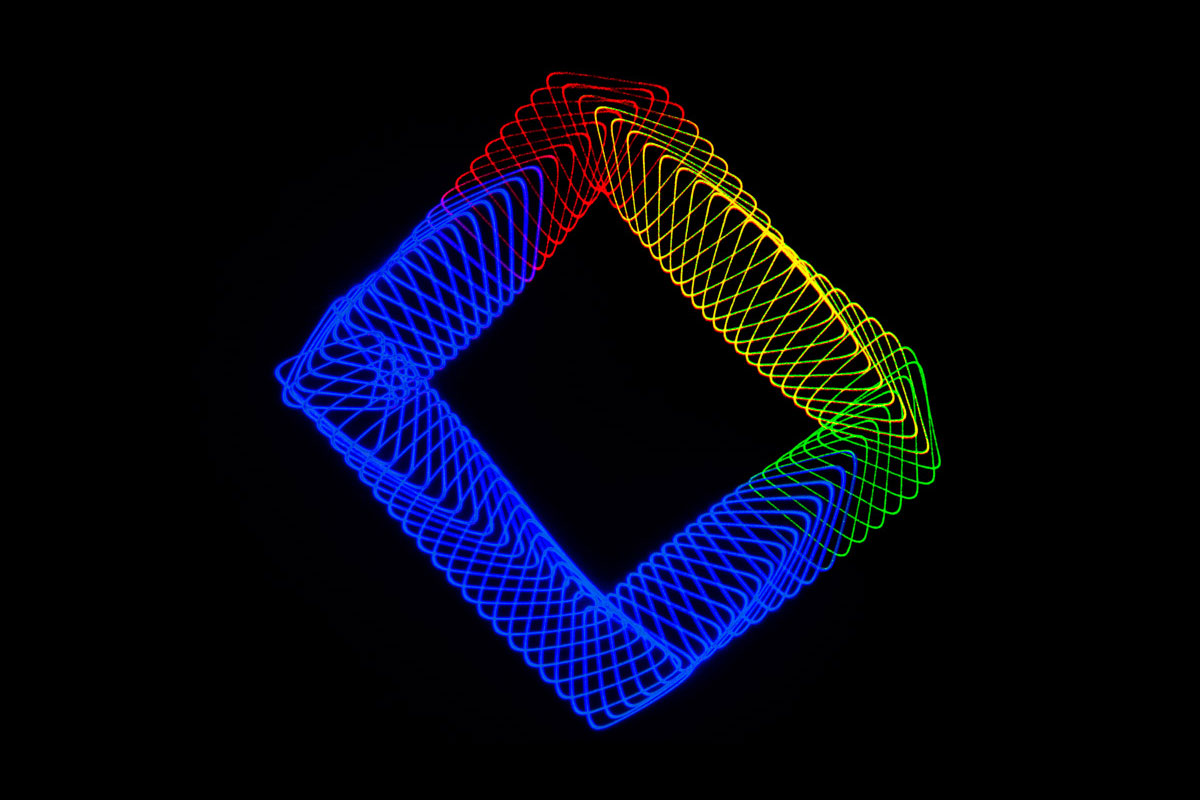 Laserworld is a fast-growing company and a worldwide important supplier of showlaser systems. We have a wide product range starting with low priced and small devices up to high end laser systems.
Lase World offers a broad product range, which is strategically well-positioned in the market. The entire development and production of it's laser systems is done in own production lines. Our products are of superior quality at a very high technical level. Furthermore, our laser projectors fulfill all European safety standards.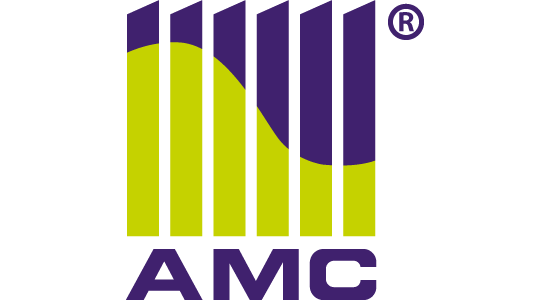 AMC Baltic was established in January 2008. We are manufacturer of loudspeakers and electronics. Several years have passed to establish a modern and flexible company, operating in a highly competitive international market. From simple ceiling loudspeakers to EN54 certified speakers, from mixing amplifiers to high technology audio devices, from local supplies to international distributor network establishment — the way our company passed in the last years. AMC Baltic now is a strong international partner when any kind of public address or voice evacuation product comes to inquiry. AMC brand is appreciated in the market for its quality and reliability.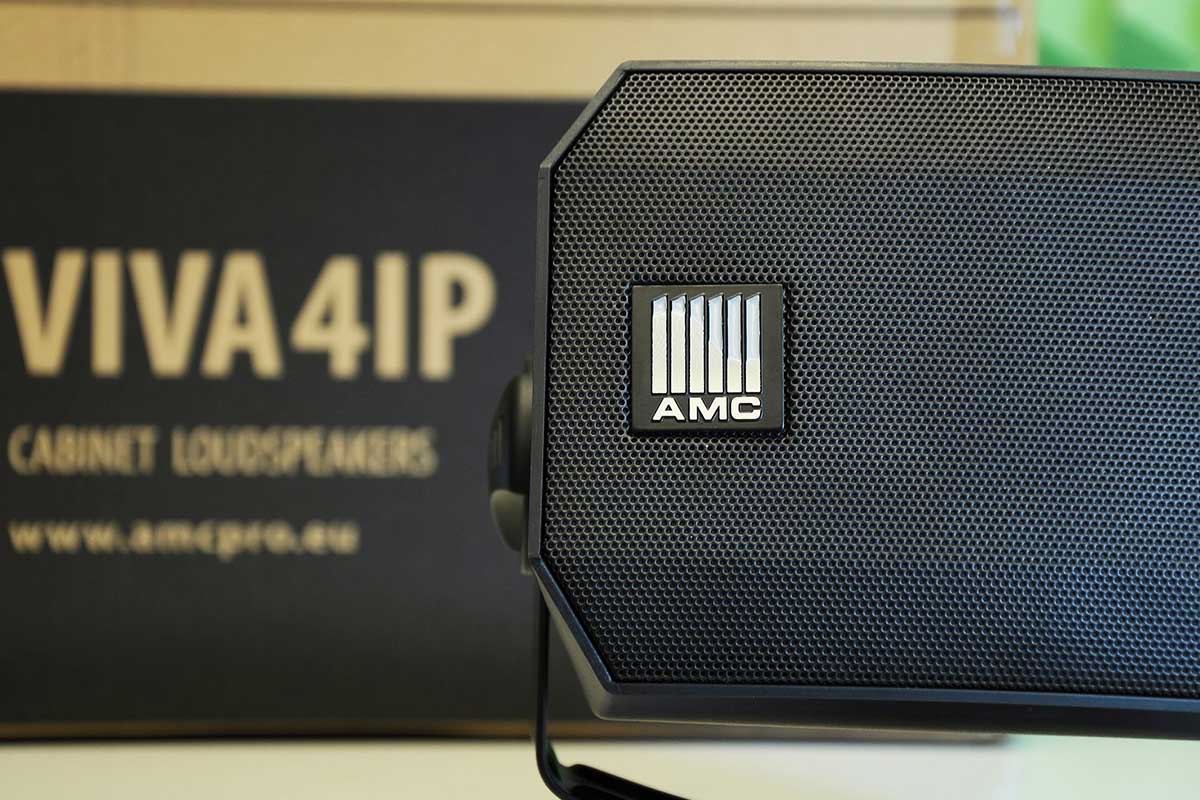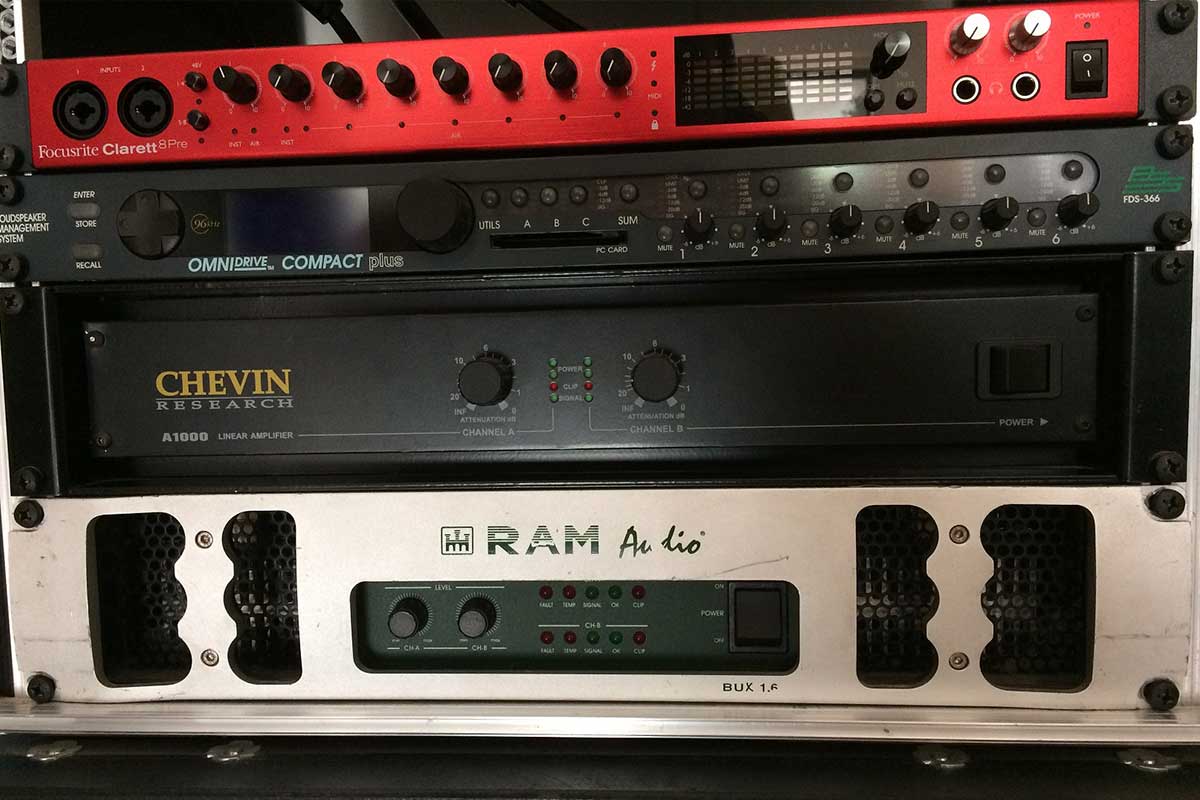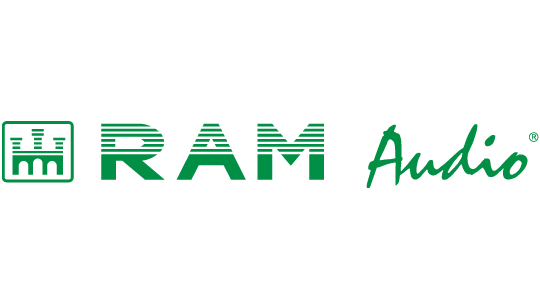 C.E. Studio-2 is a Spanish electronics manufacturing company located in Valencia, one of the most active industrial centres of Spain. It was founded in 1982. Today, they specialise in the design and the production of Power Amplifiers under RAM Audio brand. From the beginning all their products were characterised by their innovation and reliability. At the beginning of the nineties and due to the proliferation of new sound products companies, a great demand for Power Amplifiers opened a new market for Studio-2 as an OEM manufacturer. In 1997, Studio-2 took the important decision to manufacture a new Series of Amplifiers under its own RAM Audio brand name, for the export market exclusively.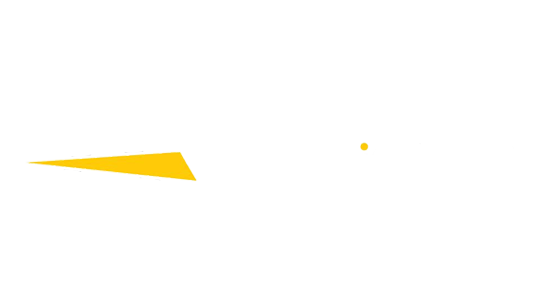 PROLIGHTS is the professional lighting division of Music & Lights S.r.l., an Italian company specialized in the manufacture of technologies for the show industry.
The PROLIGHTS brand was established in 2001 with a focus on the design and manufacture of professional lighting & video products for the entertainment, event, broadcast and installation markets.
PROLIGHTS is headquartered in Minturno, Italy, where the companies commerical, operational and R&D centres are all located.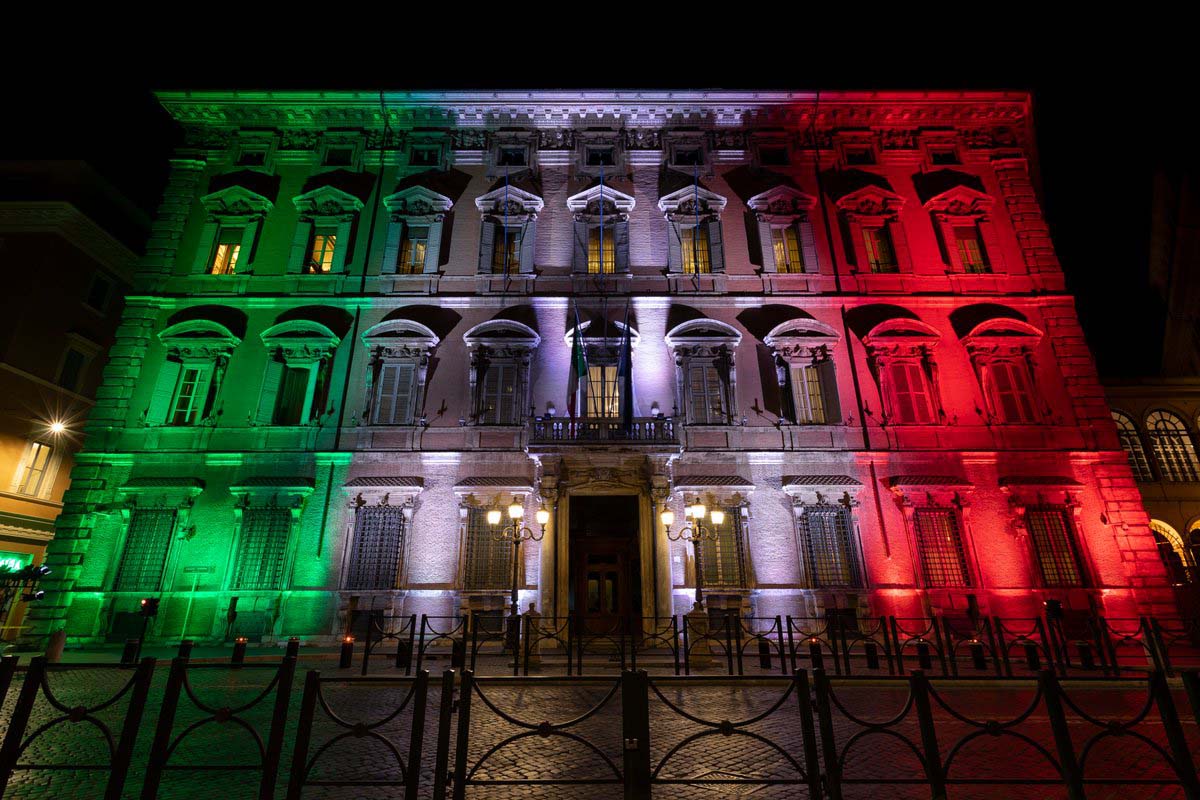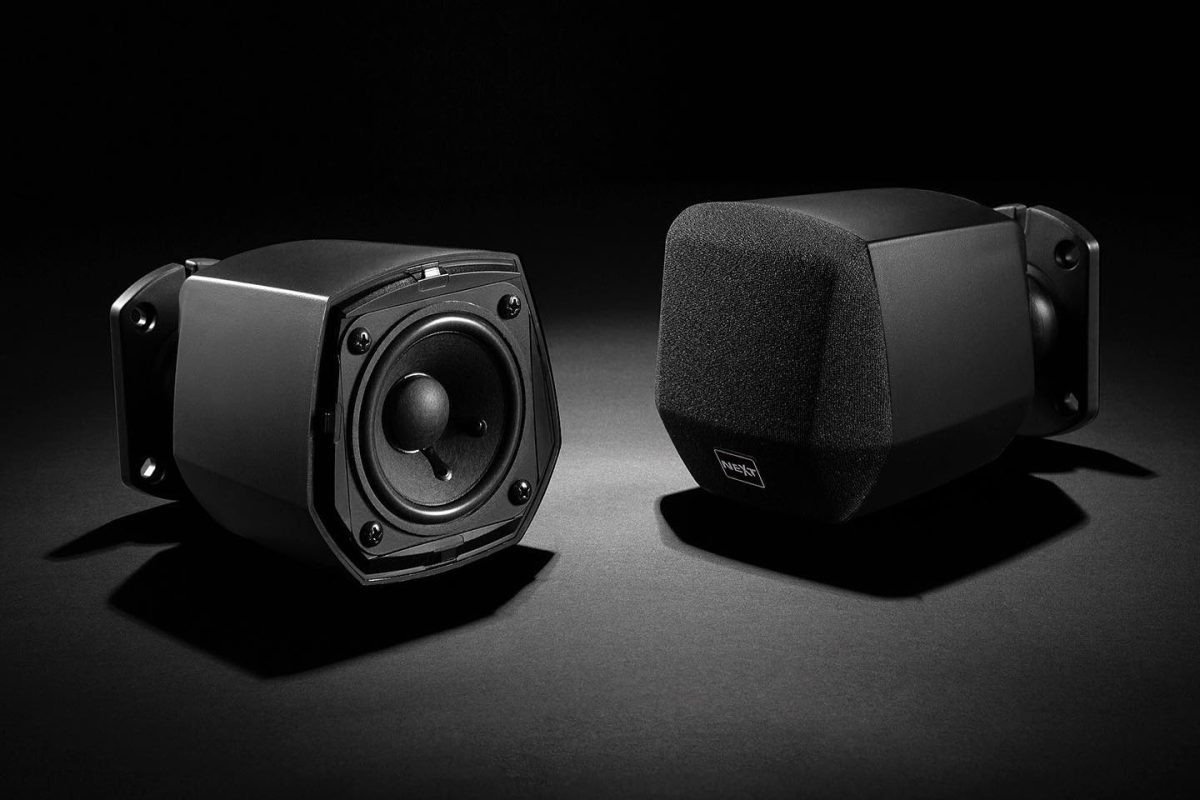 NEXT Audiocom belongs to CVA Electrónica, a professional manufacturer based in Portugal, developing, designing, producing and distributing audio equipment.
With a long history on the audio industry, CVA Electronica was founded in 1986 and is currently exporting to over 40 countries, with more than 5000 customers located worldwide.
At the moment, CVA has two own brands of audio equipment, NEXT-proaudio and NEXT Audiocom.

Coemar is recognised as one of the leading brands on the market for the production of top-range projectors in terms of performance, quality and technological innovation.
Coemar was one of the first companies in the world to truly understand the potential of using LED lighting in a fixture. A true pioneer, it has invested the economic and human resources needed to develop this state-of-the-art technology, achieving many international awards.
The company's management offices are located in Castiglione delle Stiviere, Mantua, and the company is present in five continents with a network of 50 or so distributors.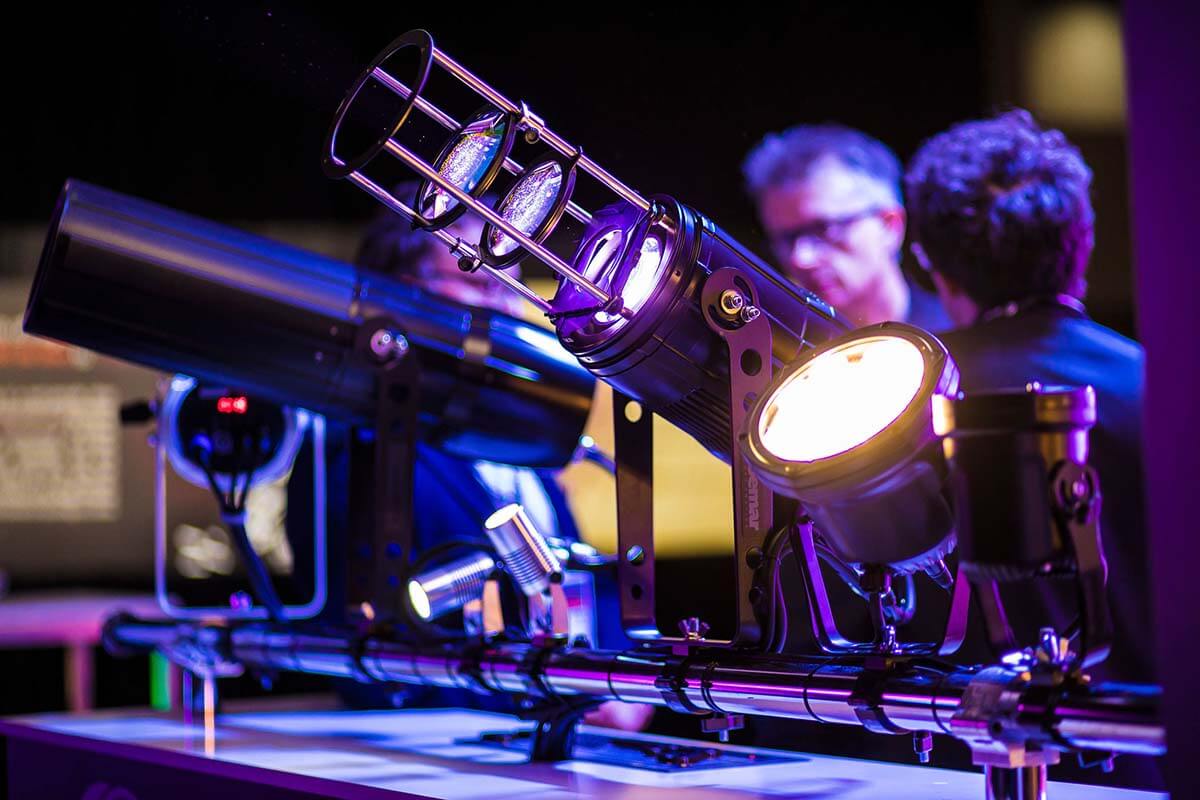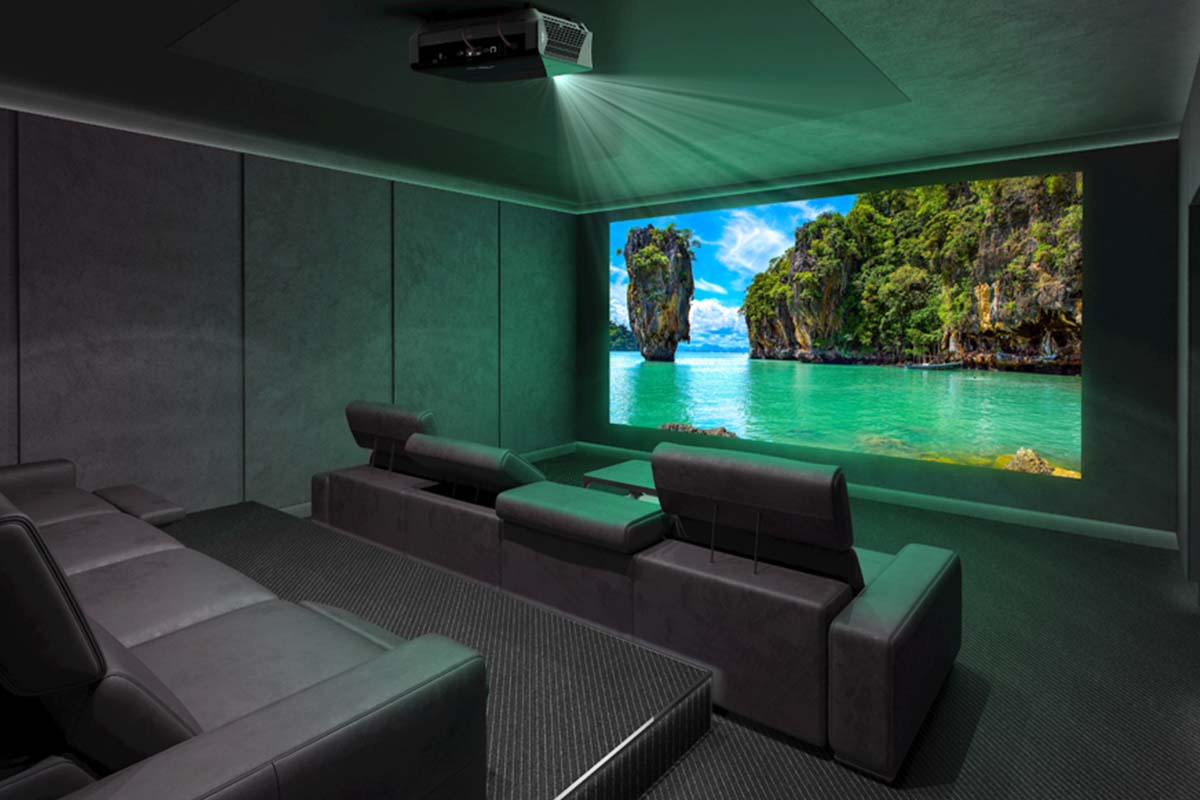 Optoma is a visual solutions provider that has delivered stunning experiences to millions of people since 2000. For the last two decades, we have grown our business to become one of the world's leading large-display brands. We have demonstrated our capabilities as a first-mover, innovator, and market leader and firmly established our position as the world's leading 4K UHD projector and DLP® brand.
Everything we do starts and ends with the people we serve. We are geared towards offering visual solutions that make life experiences more memorable, fascinating, and meaningful.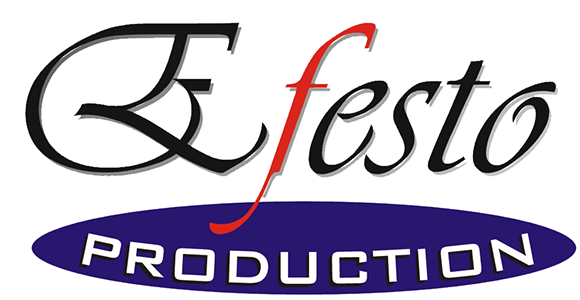 Efesto Production Srl, is a young and dynamic corporate reality that working in the field of aluminium structure; It born in 2005, from the will and stubbornness of Fabbricatore Bernardo, ,the founder, It is the result of a long experience in the filed of aluminium construction.
In January 2010 Efesto moved to Angri , in Salerno, in a builiding which extends on an area of 10.000 mq, and 3.500 mq of them are covered. Efesto's laboratory consist of technical-administrative office , production area and large warehouses.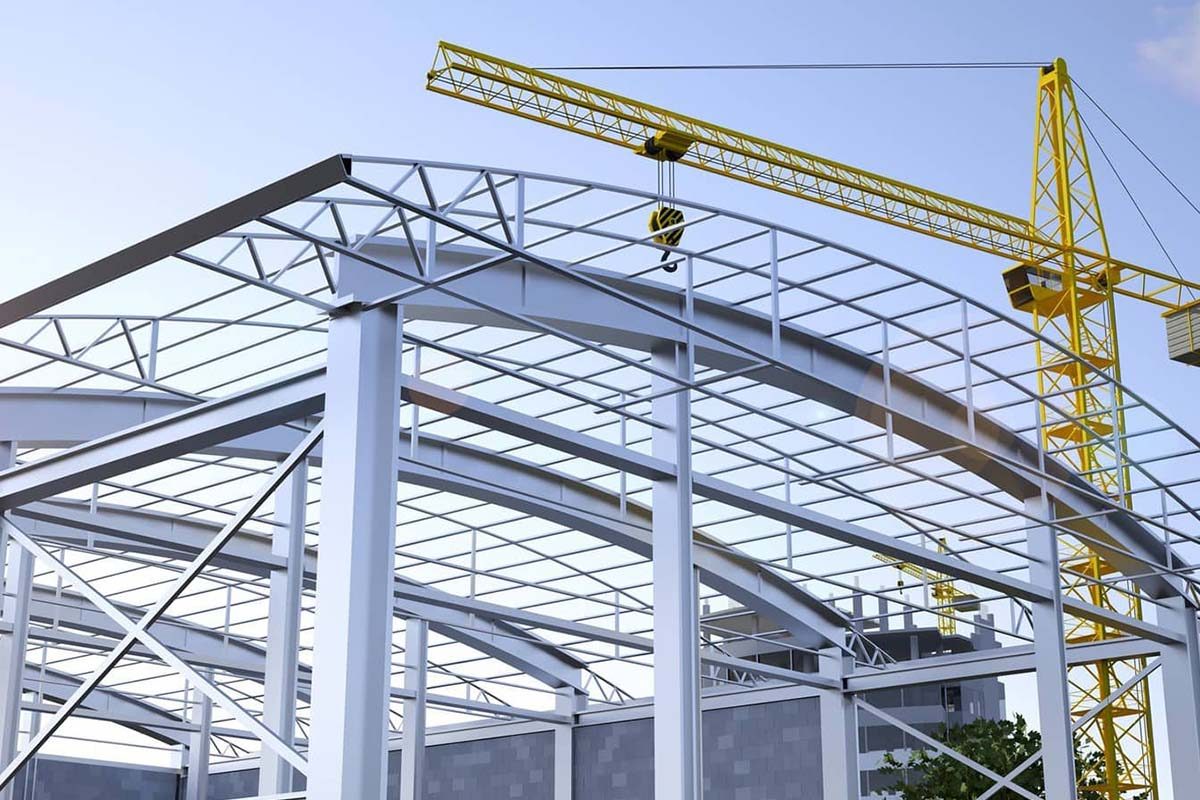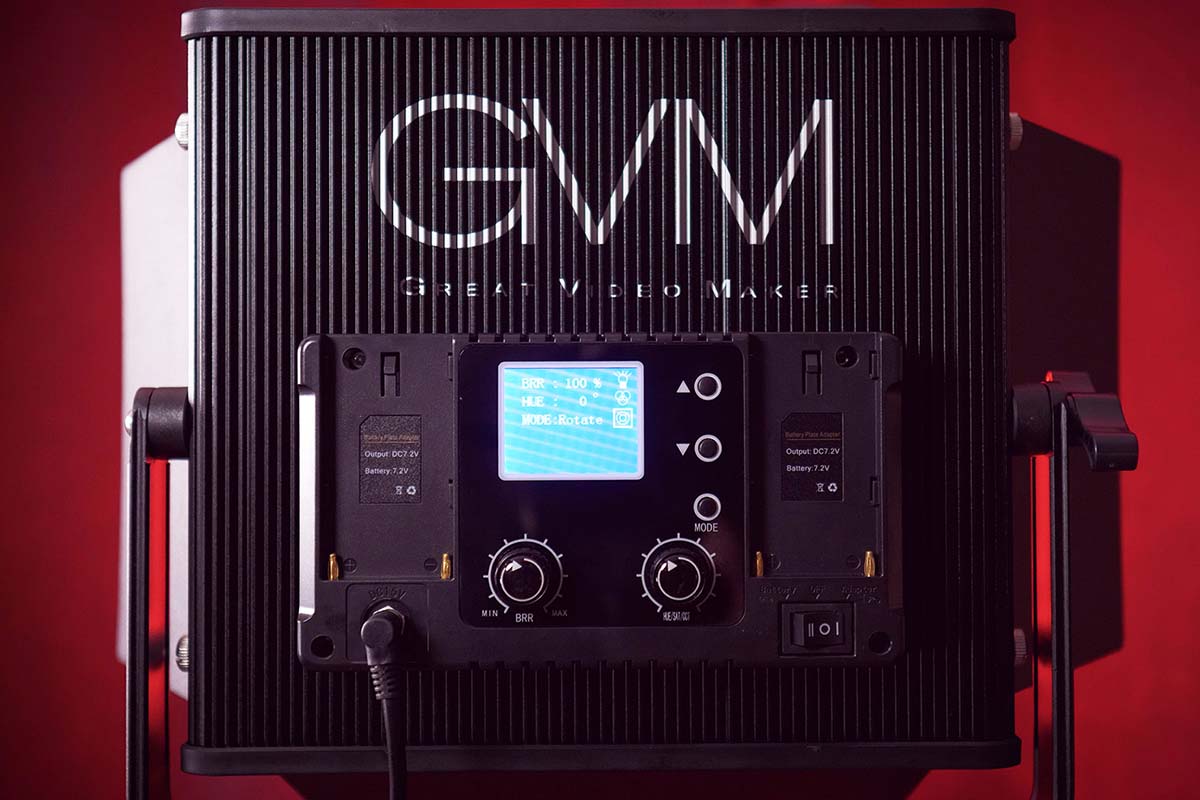 GVM – A passionate team that is dedicated to bringing you new and cool photographic equipment. We have a common understanding of the fine details and practicality of quality products and always support every product we make. Given the trend of social media, GVM®️ aims to provide cost-effective video and audio enhancement equipment for all customers, allowing people to create specialized studios with less money.

Saramonic is a professional sound equipment solution company which focus on producing for audio adapters, microphones, portable recorders in China. Our products line mainly for: Audio adapters, Microphones, Smartphone Audio, Lavalier Microphone & Accessories.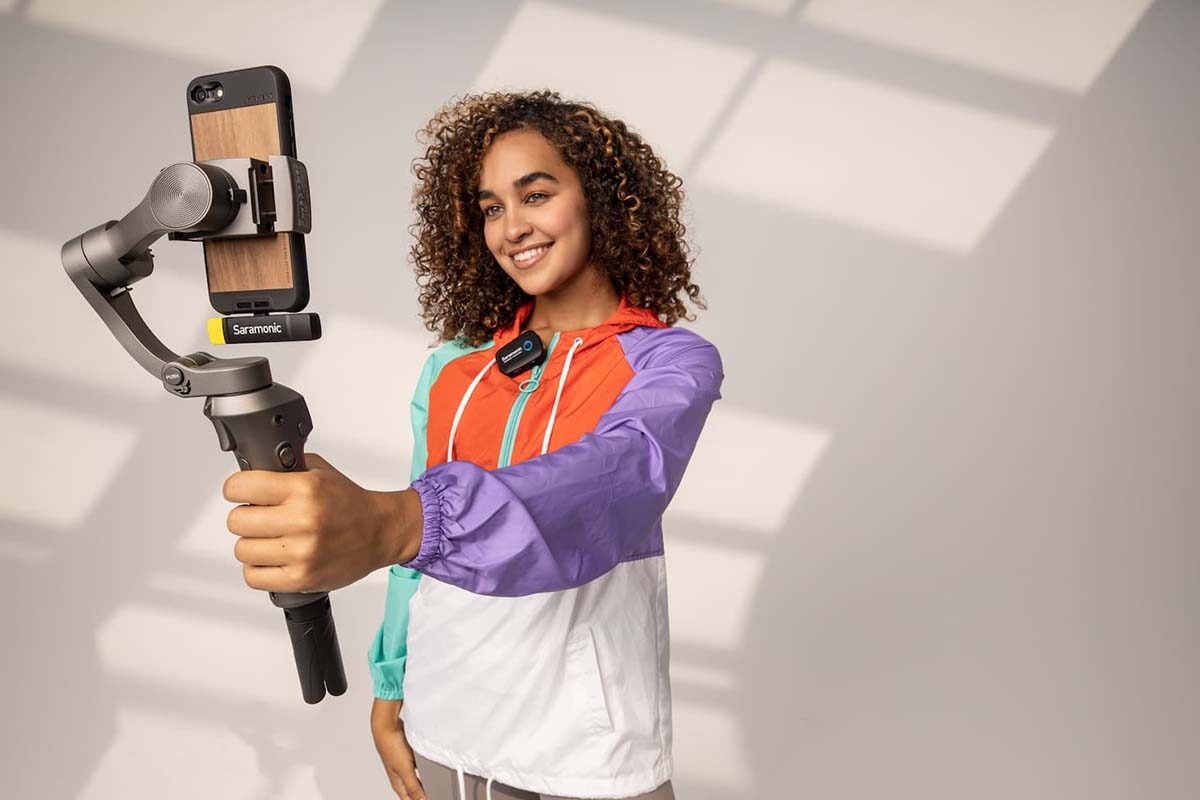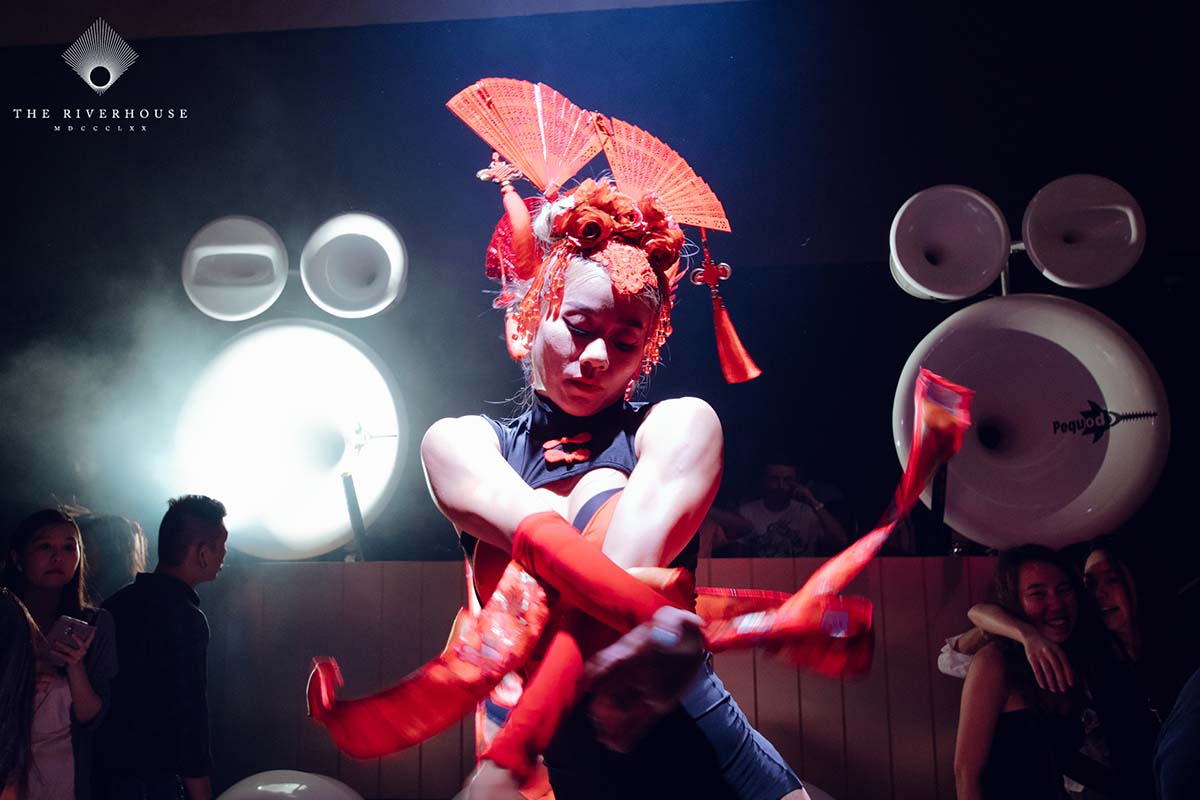 Pequod Acoustics was born in Florence, Italy, a town best known for the artistic creations of the renaissance masters. The company taps into a local spirit of innovation and research that has never diminished, as the region is today home to several renowned manufacturers of high-end audio components, along with specialists in other industrial sectors that have been critical in developing and producing these speakers.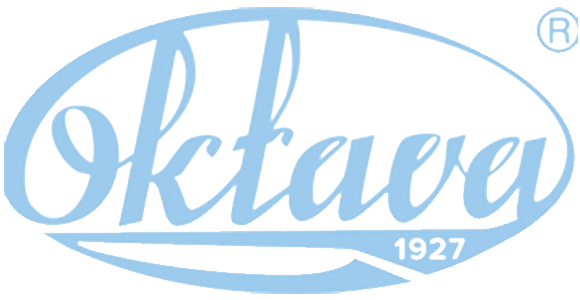 Oktava is a Russian microphone and electronics manufacturer based in Tula, Russia. In the late 1990's Oktava microphones took the world by storm and in a few short years became a top seller of microphones in the USA and world wide. Their quirky, handmade, appearance was not a hindrance to sales, in fact, it became a selling feature at a time when the vintage gear craze was only barely beginning. Handmade using vintage techniques in a vintage factory they became nicknamed "the Russian Neumann."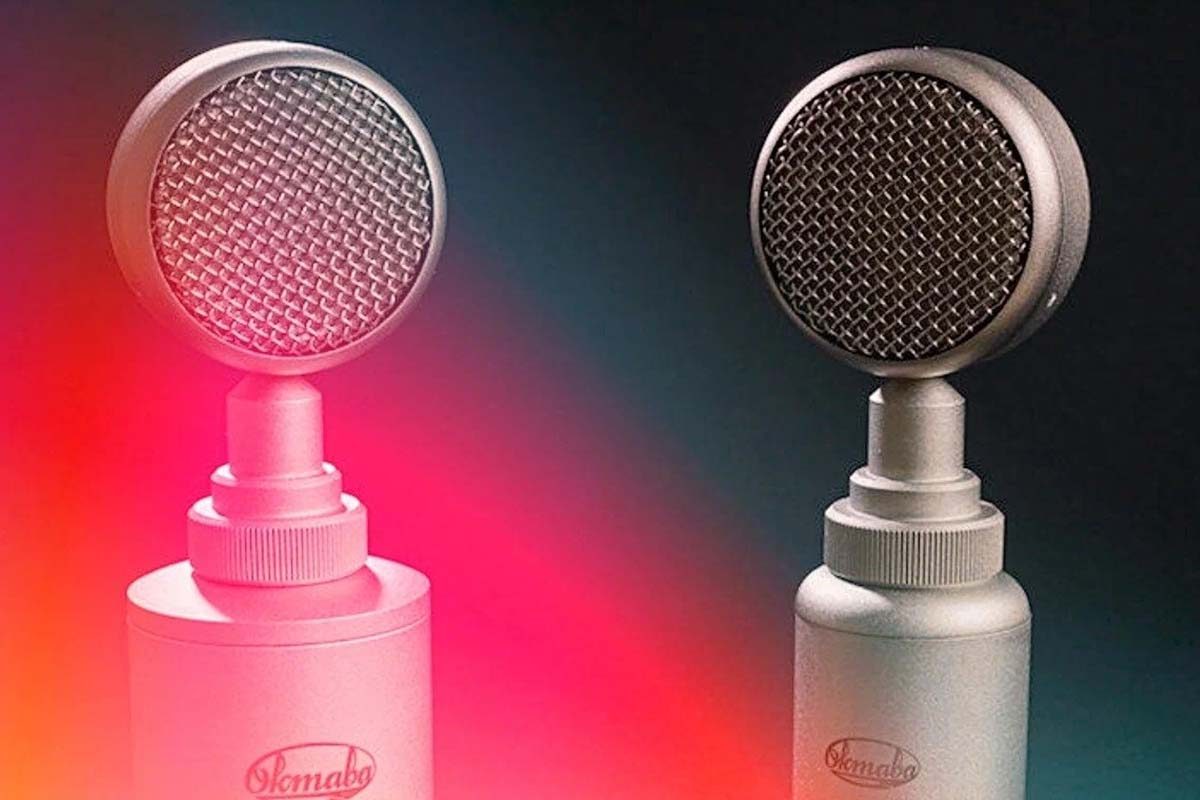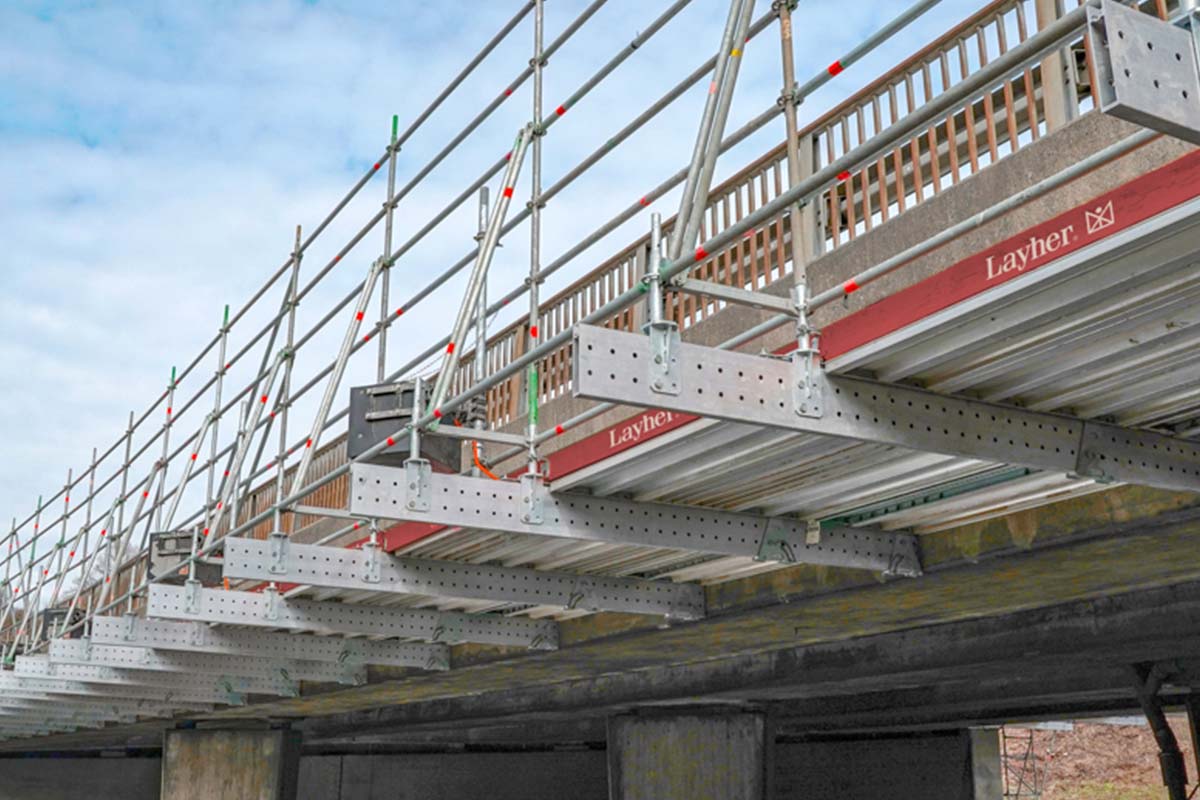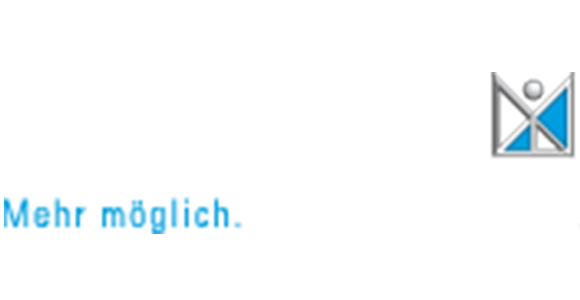 The brand Layher has been synonymous with safety, cost-effectiveness and on-time delivery.
We continuously invest in our employees ' development, our scaffolding systems and production facilities and in our training and sales structure. With new products, we create areas of application and open fields to our customers for further business.

Zoom designs and produces a wide array of recording devices, multi-effects processors, effects pedals, digital mixers, and samplers. Our innovative, cutting-edge technology is trusted world-wide by sound designers, musicians, podcasters, filmmakers, location sound professionals, electronic news gatherers, and pretty much anyone who creates amazing, important things.
Zoom's corporate culture is a fusion of engineers and artists; a combination of advanced technological skills and the sense and desire to employ them creatively and imaginatively.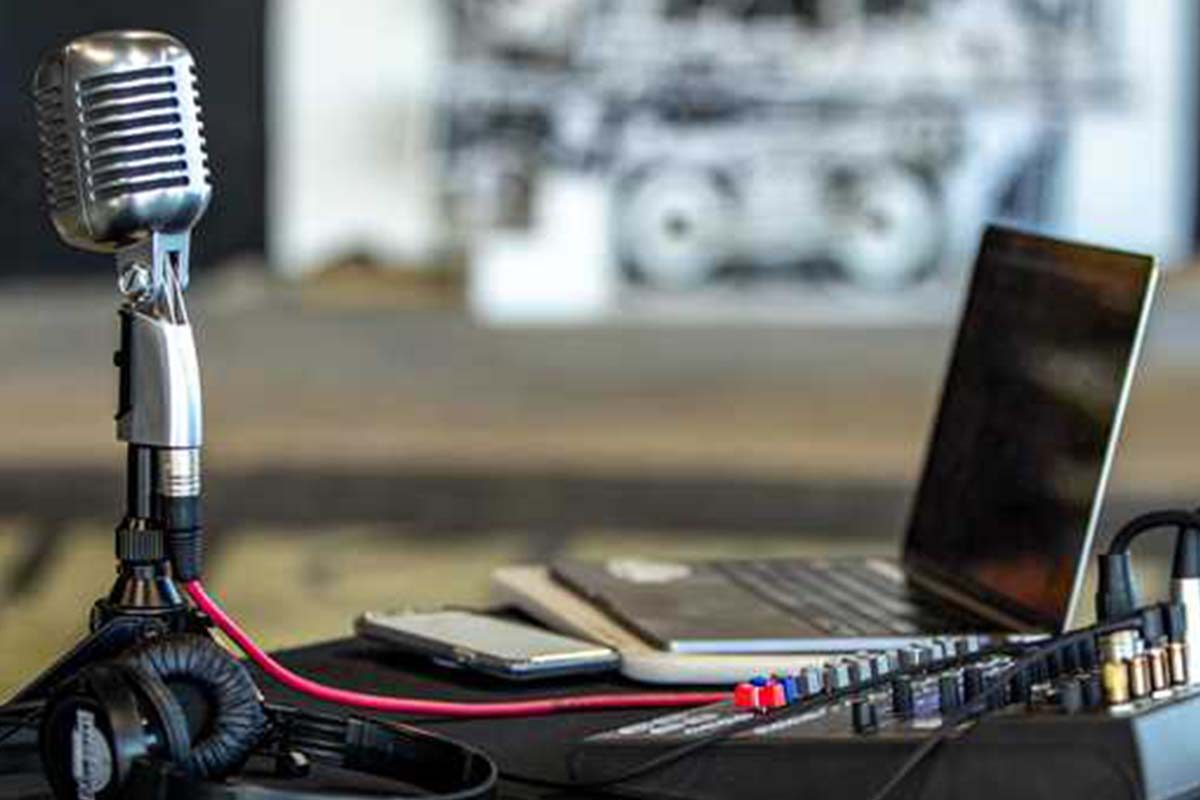 Сделаем Ваши мероприятия незабываемыми!
Мы делаем проекты «Под ключ»